Please contact us for availability information.
The SAU510-USB ISO Plus v2 is an XDS510 USB JTAG class emulator with galvanic isolation.
Note: This product is only available for delivery outside the EU
View full details
SKU: SAU510-USB-ISO-PLUS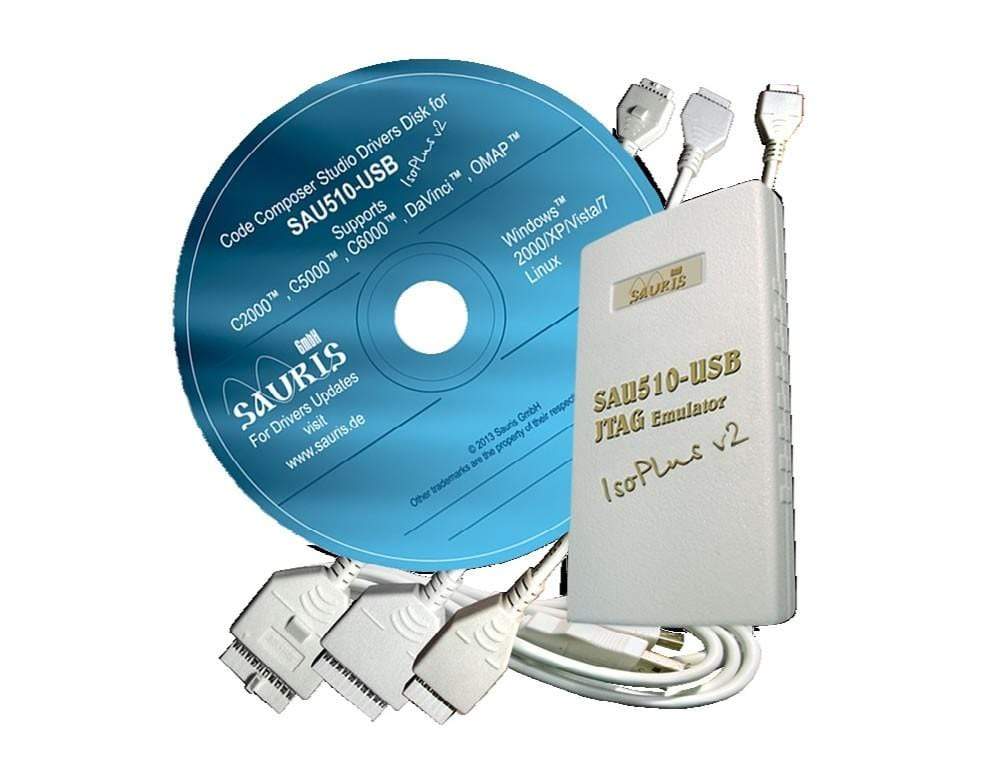 The Sauris SAU510-ISO-USB Plus v2 connects to the host PC via a USB v2 (v1.1 compatible) interface which also powers the unit so a separate power supply is not required. The interface is also galvanically isolated (2500V AC). Target CPUs with a power supply voltage from 1.8V to 5.0V are supported with a TCK frequency up to 33 MHz. The adaptive clocking mode is also supported for ARM target development. The SAU510-USB-ISO Plus is fully compatible with Code Composer Studio v3.1 or later from Texas Instruments. Multiple SAU510 interfaces can be connected to a single PC. Drivers are supplied that will work with Windows 2000, XP, Vista, Win 7 and Win10.
Sauris SAU510-USB-ISO-PLUS JTAG Emulator v2
Frequently Asked Questions
Have a Question?
Be the first to ask a question about this.
Ask a Question