When pre-ordered, this item normally ships within 10 working days
PSoC TFT Expansion Board is a breakout board that comes equipped with a resistive 4-wire touch panel for transforming the TFT into a 262k colour touch screen. This expansion board is compatible with CY8CKIT-050 PSoC 5LP development Kit. It features a 01microSD slot and contains a 2.8
View full details
SKU: MIKROE-1484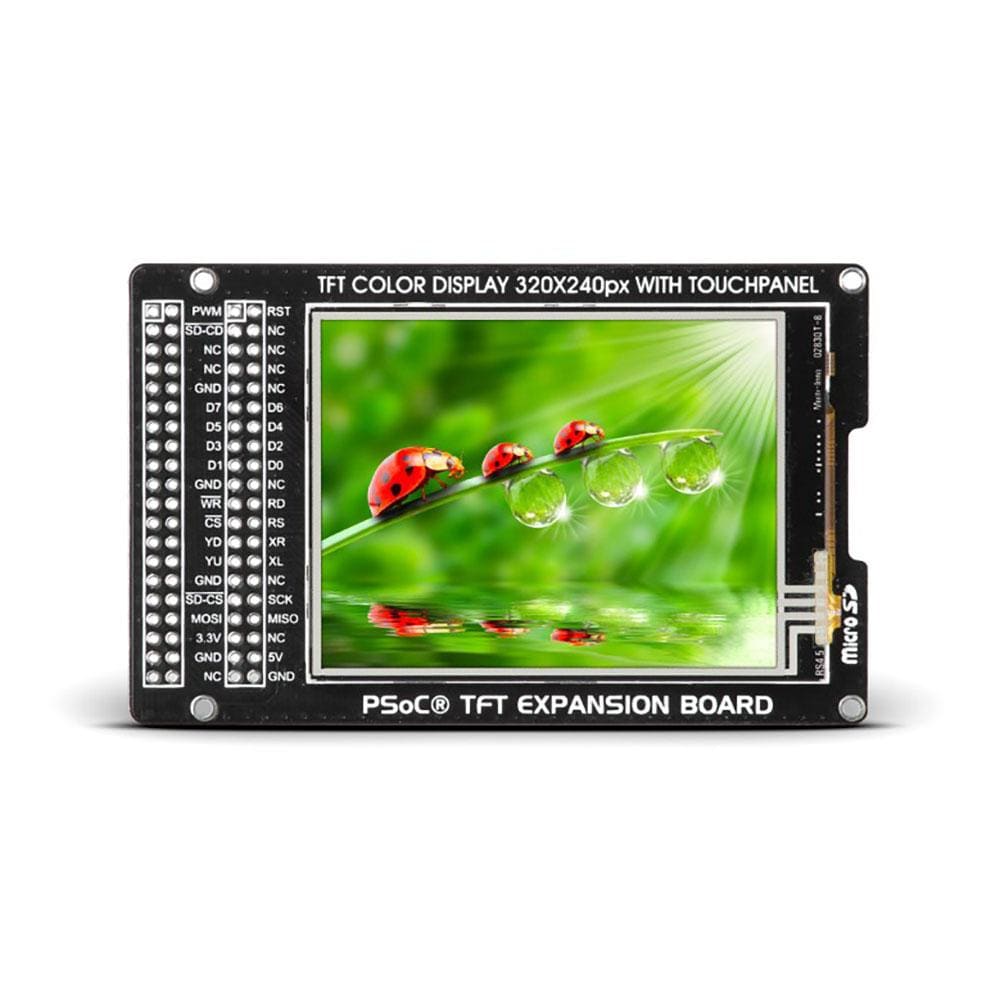 01 microSD Card Slot
In-built 01 microSD card slot of the PSoC TFT Expansion Board allows the user to make use of their 02 microSD cards for storing data externally. This arrangement takes a lot of load off the microcontrollers memory. Communication between MicroSD cards and the microcontroller is established through the Serial Peripheral Interface (SPI).
Operating Voltage
While the PSoC TFT Expansion Board is designed to use 3.3V power supply, for TFT backlight the recommended power supply is 5V. To take care of the voltage and current fluctuations, as the user pushes-in or pushes out a microSD card into the socket, the board has been provided with a ferrite and a capacitor.
Applications
With PSoC TFT Expansion Board, the possibilities are just unlimited. A small size and clear silkscreen markings make the board easily usable on development boards and custom designs of the users. Applications include PDA devices, status monitors, home automation devices, Human-To-machine interfaces, and cell phones too.
PSoC TFT Expansion Board
Frequently Asked Questions
Have a Question?
Be the first to ask a question about this.
Ask a Question