with BNC Connector

When pre-ordered, this item normally ships within 10 working days

This probe can be used with all pH meters that have an input for the BNC connection with a 3m long cable. The sensitive part of the probe (in the shape of a ball) is partially protected by a probe's plastic body that makes the possibility of mechanical damage significantly reduced.

The EPH101 is used to measure the pH value of various liquids (due to the present plastic protection), and it can also be immersed in liquids that are inflow in a system). It is stored in a plastic bottle with gel and has a very long shelf life.

View full details
SKU: MIKROE-4448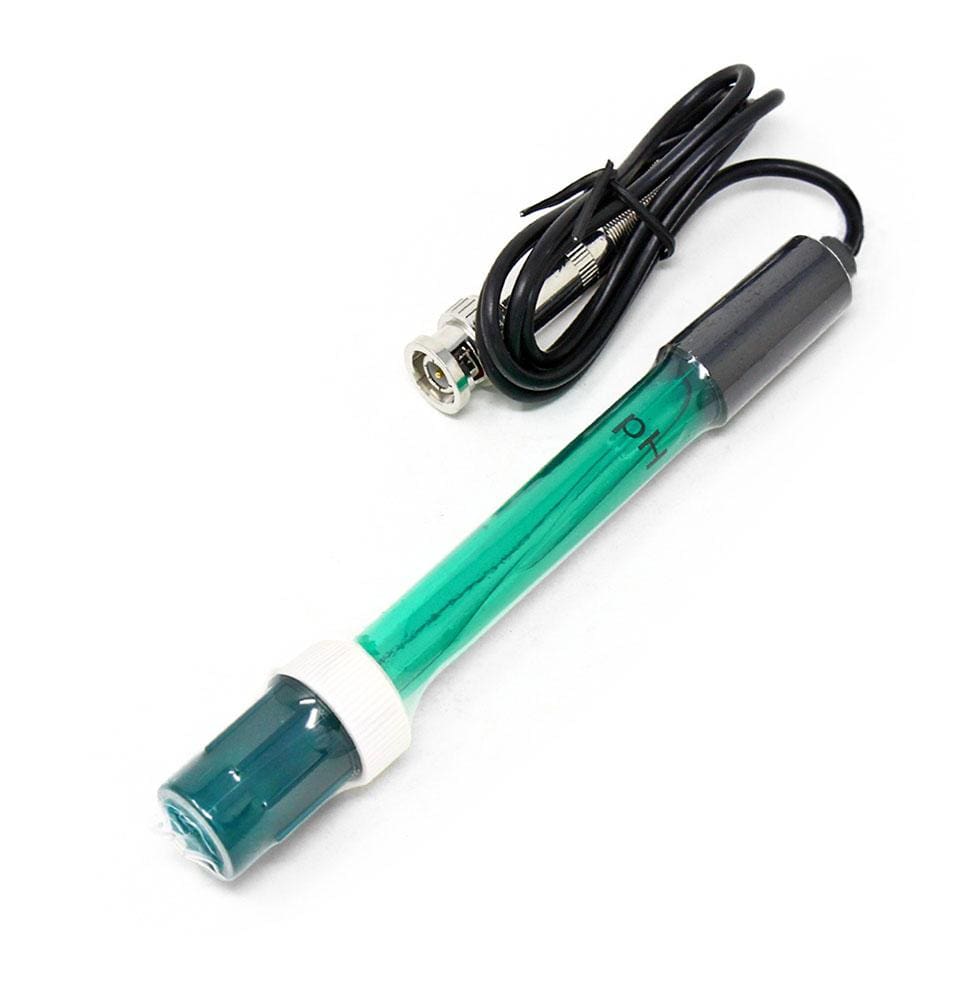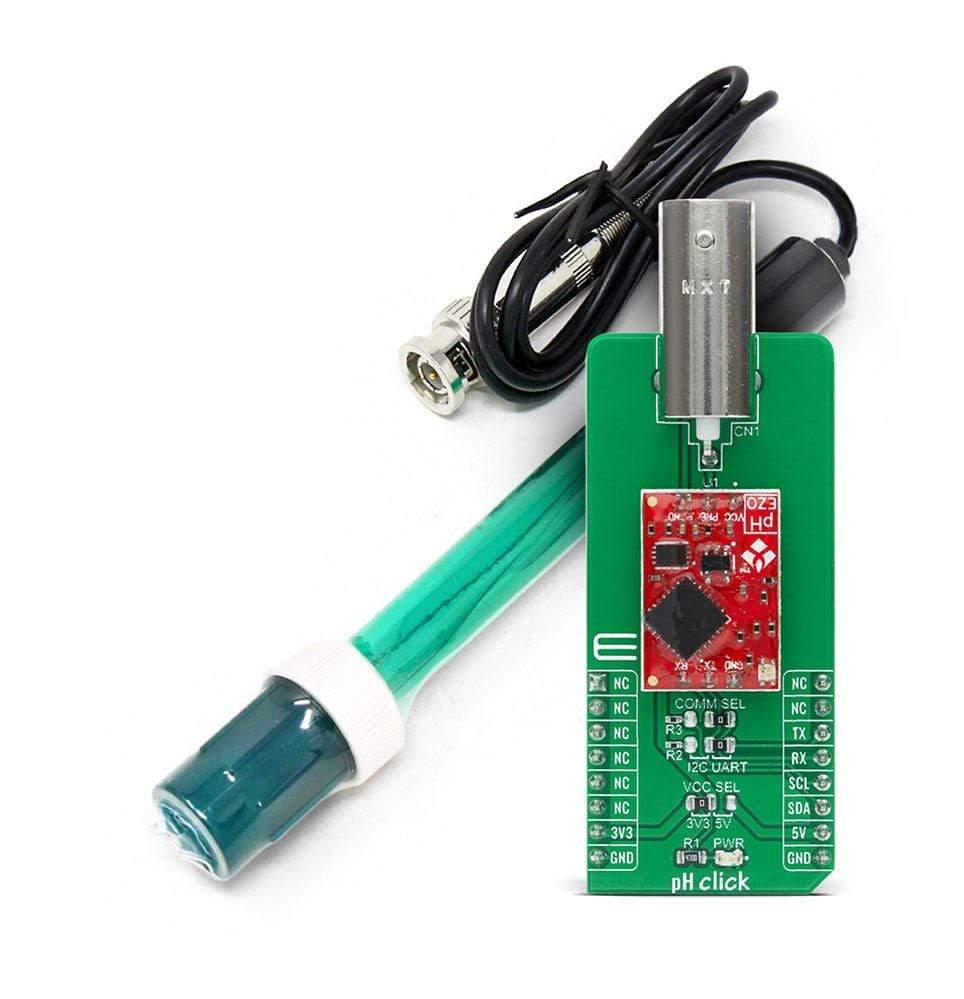 How Does The pH Sensor Work?
This probe can be used with all pH meters that have an input for the BNC connection with a 3m long cable. The sensitive part of the probe (in the shape of a ball) is partially protected by a probe's plastic body that makes the possibility of mechanical damage significantly reduced. The EPH101 is used to measure the pH value of various liquids (due to the present plastic protection), and it can also be immersed in liquids that are inflow in a system). It is stored in a plastic bottle with gel and has a very long shelf life.
A pH (potential of Hydrogen) probe measures the hydrogen ion activity in a liquid. At the tip of a pH probe is a membrane that permits hydrogen ions from the liquid to be measured to defuse into the outer layer of the membrane, while larger ions remain in the solution. The difference in the concentration of hydrogen ions outside the probe vs inside the pH probe creates a small current proportional to the concentration of hydrogen ions in the measured liquid.
 SPECIFICATIONS
| Description | Min | Typ | Max | Unit |
| --- | --- | --- | --- | --- |
| pH Range | 0 | - | 14 | |
| Cable Lenght | - | - | 3 | m |
| Weight | - | 0.1 | - | kg |
| Operating Temperature Range | - | 25 | - | °C |
Plastic pH Electrode
Frequently Asked Questions
Have a Question?
Be the first to ask a question about this.
Ask a Question