When pre-ordered, this item normally ships within 10 working days
To cater to the needs of 8-bit PIC development, MikroLab for PIC XL is designed as a complete solution for both low-pin and high-pin count chips.
This toolkit is offered with the EasyPIC v7 and EasyPIC PRO v7 development boards to provide support to over 550 PIC microcontrollers. It also comes with a popular compiler from MikroElektronika
View full details
SKU: MIKROE-2007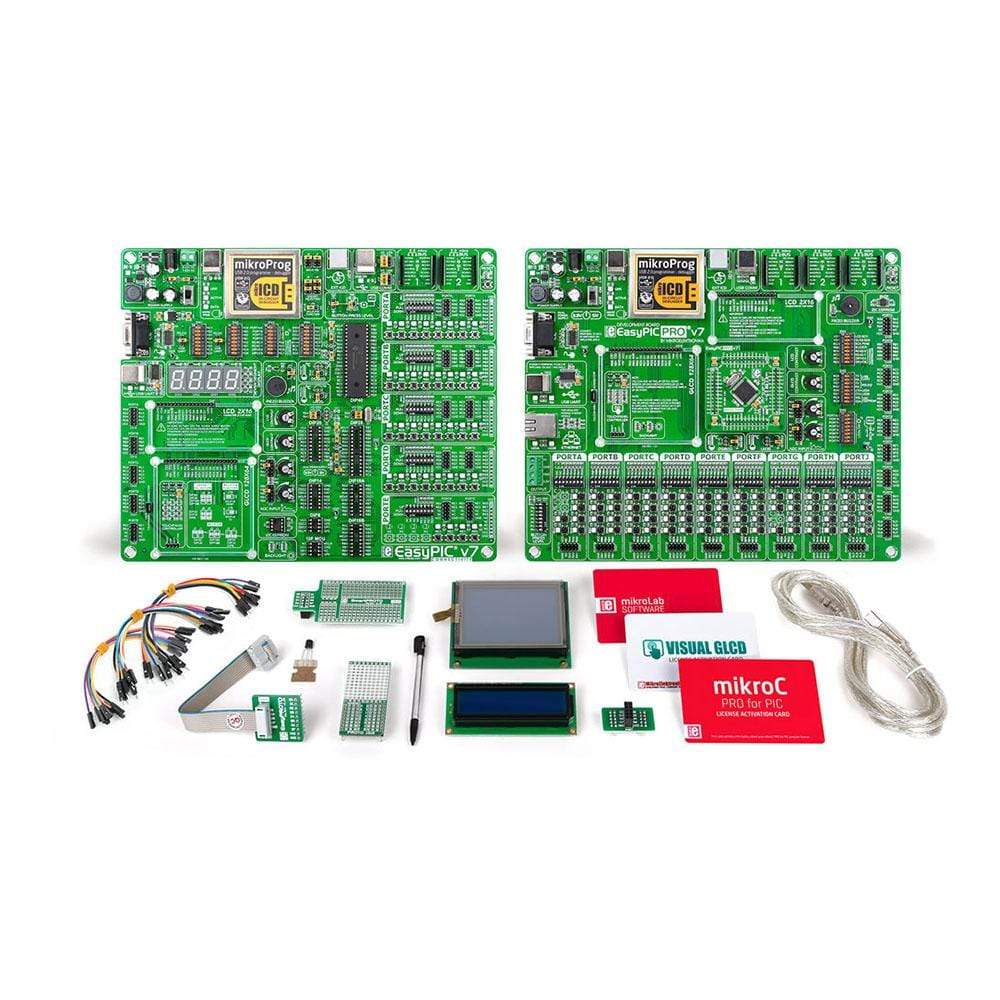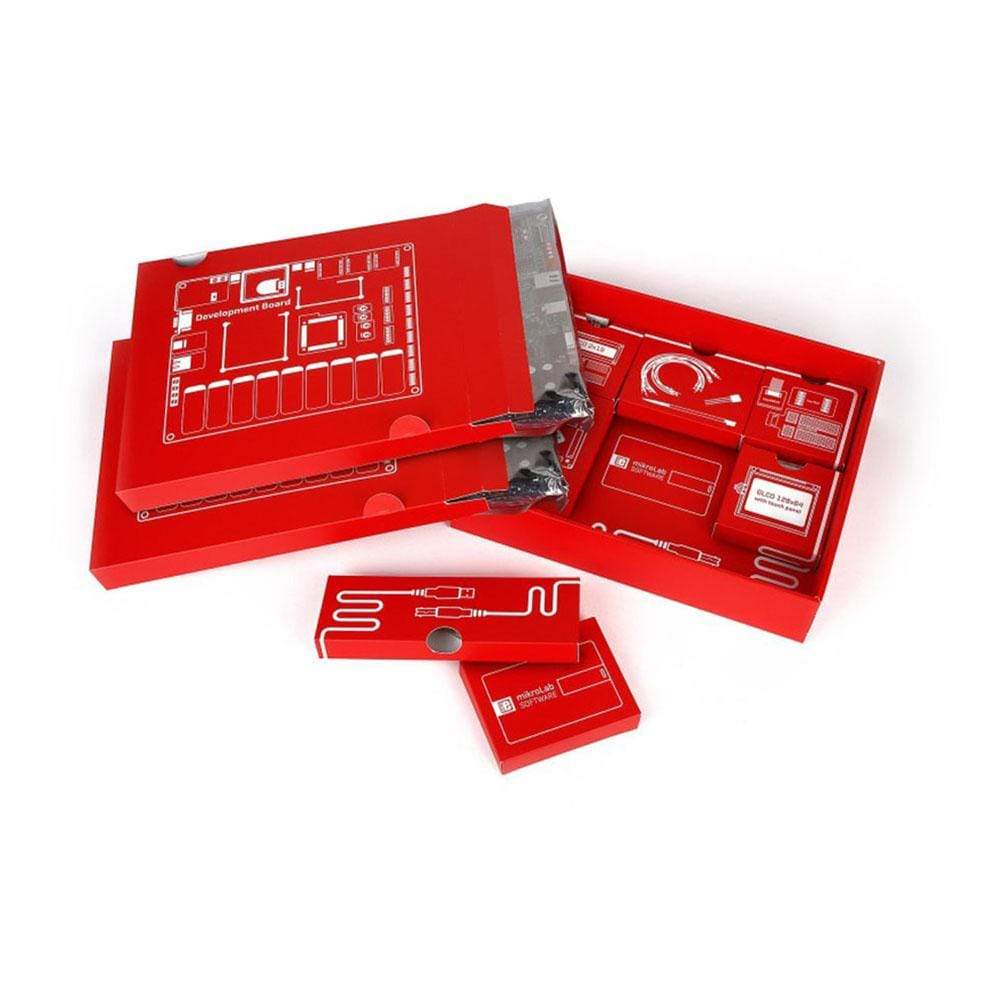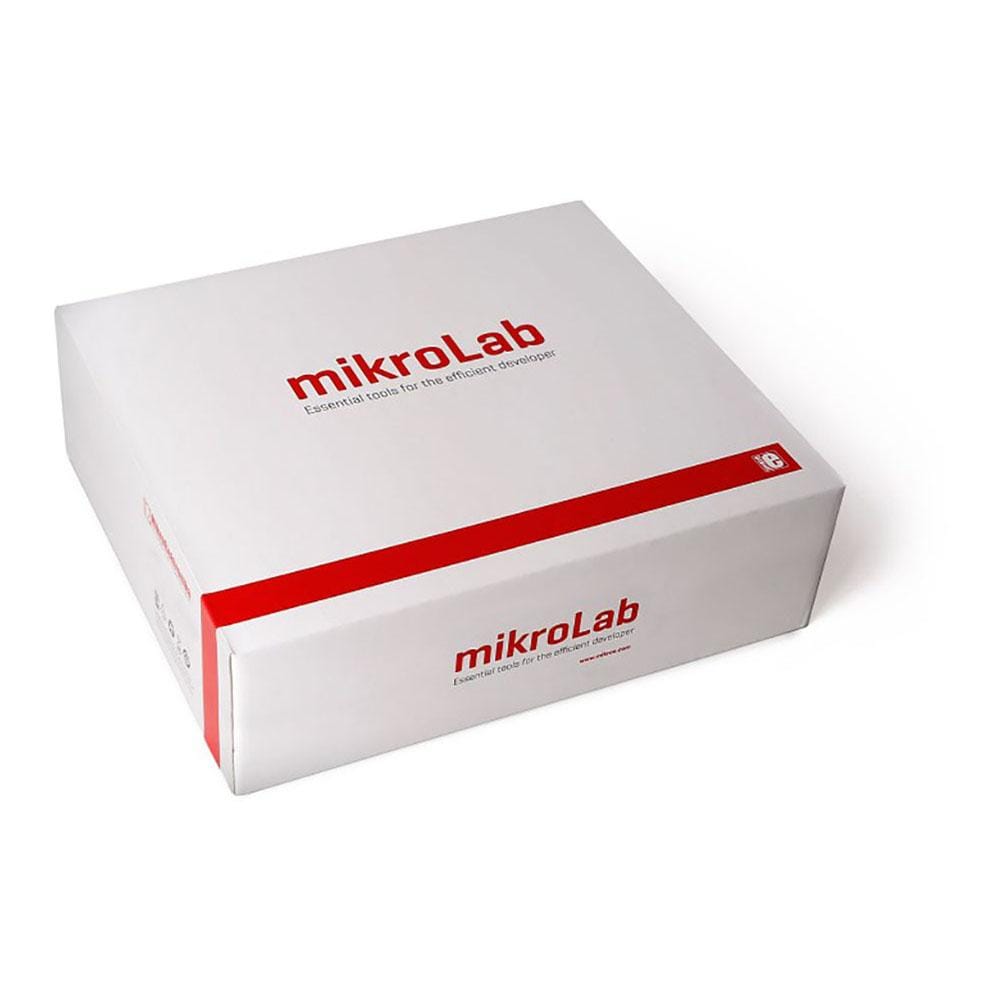 About PIC.
Talking about 8-bit microcontrollers, Microchips PIC is of ultimate value. Introduced long back in 1976, there are innumerable PIC microcontrollers available today, which will always remain in high demand for its immense utility in all sectors of life. Even after of emergence of high performance 32-bit MCUs, the demand for 8-bit PICs does not drop much. Moreover, the engineers have started finding new applications that work on an 8-bit MCU, even in this IoT age. There are numerous applications where anything beyond an 8-bit MCU is surplus and shows a waste of resources. Today, Microchip is developing 8-bit PICs with high-performance core-independent peripherals.
MikroLAB for PIC XL Development System
Frequently Asked Questions
Have a Question?
Be the first to ask a question about this.
Ask a Question