When pre-ordered, this item normally ships within 10 working days
Key Features
Resistance up to 10k, plastic shaft, low profile, without detent, wide temperature and voltage range, wide mechanical angle, long rotational life, selectable analogue or digital output, and more
Based on the PDB081-P10-103B1 - 8mm micro rotary 10k potentiometer from Bourns
Can be used for consumer white goods, test and measurement equipment, communications and laboratory equipment, and more
mikroBUS: I2C and Analogue Interfaces
The POT 5 Click Board™ is a compact add-on board with accurate selectable reference voltage output. This board features the PDB081-P10-103B1, a high-quality 8mm micro rotary 10k potentiometer from Bourns. The PDB081-P10-103B1 potentiometers operate over a wide temperature range, withstanding 50V maximum voltage. This rotary potentiometer offers 5Ω minimum resistance, 0.03W power rating, and 100mV maximum sliding noise. This Click board™ can be used in any application that requires an analogue or digitized control voltage, HMI applications, test, measurement, or laboratory equipment.
The POT 5 Click Board™ is supported by a mikroSDK-compliant library, which includes functions that simplify software development. This Click board™ comes as a thoroughly tested product, ready to be used on a system equipped with the mikroBUS™ socket.
View full details
SKU: MIKROE-5445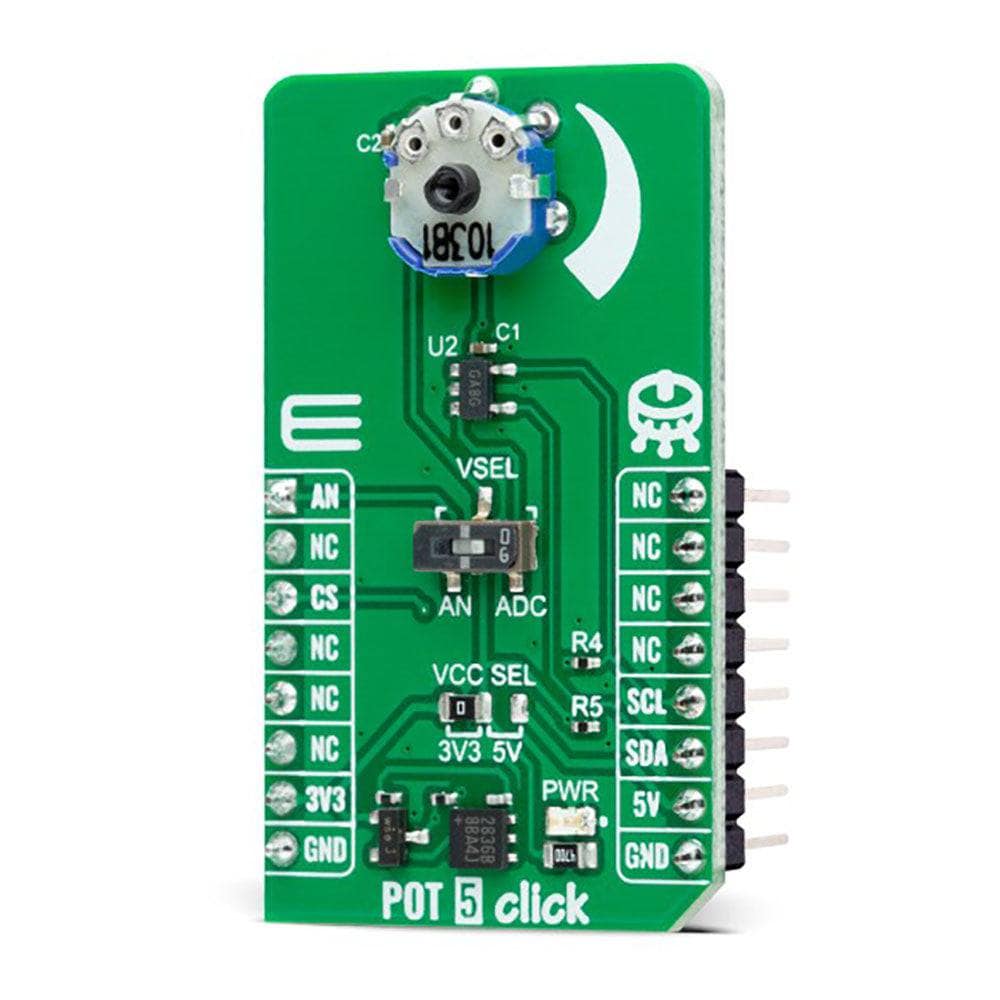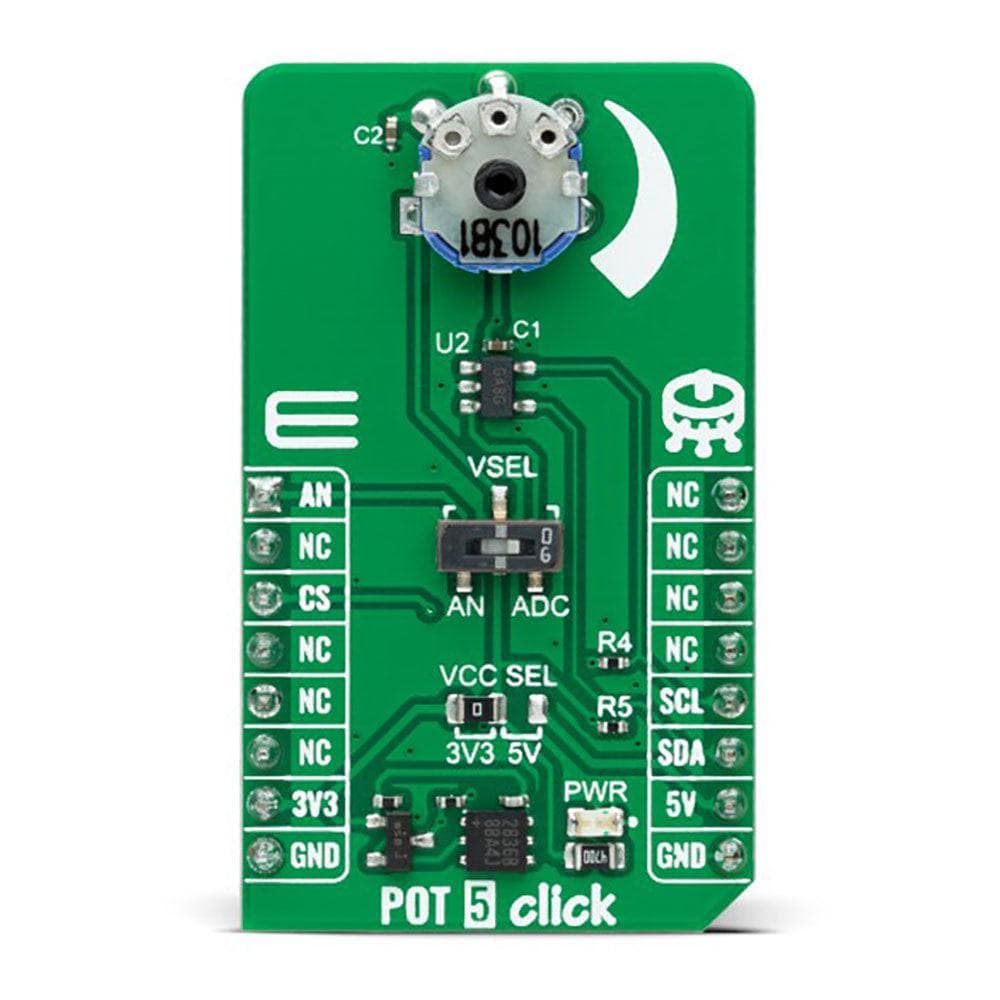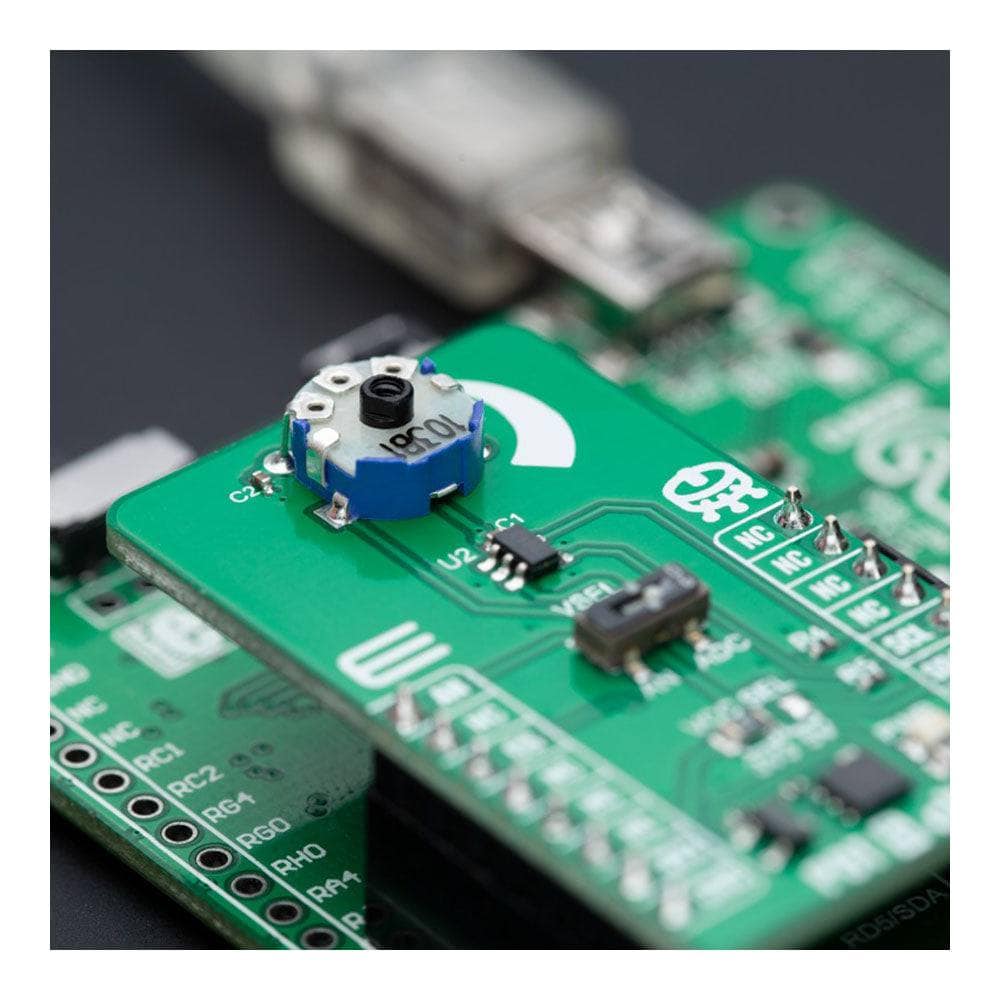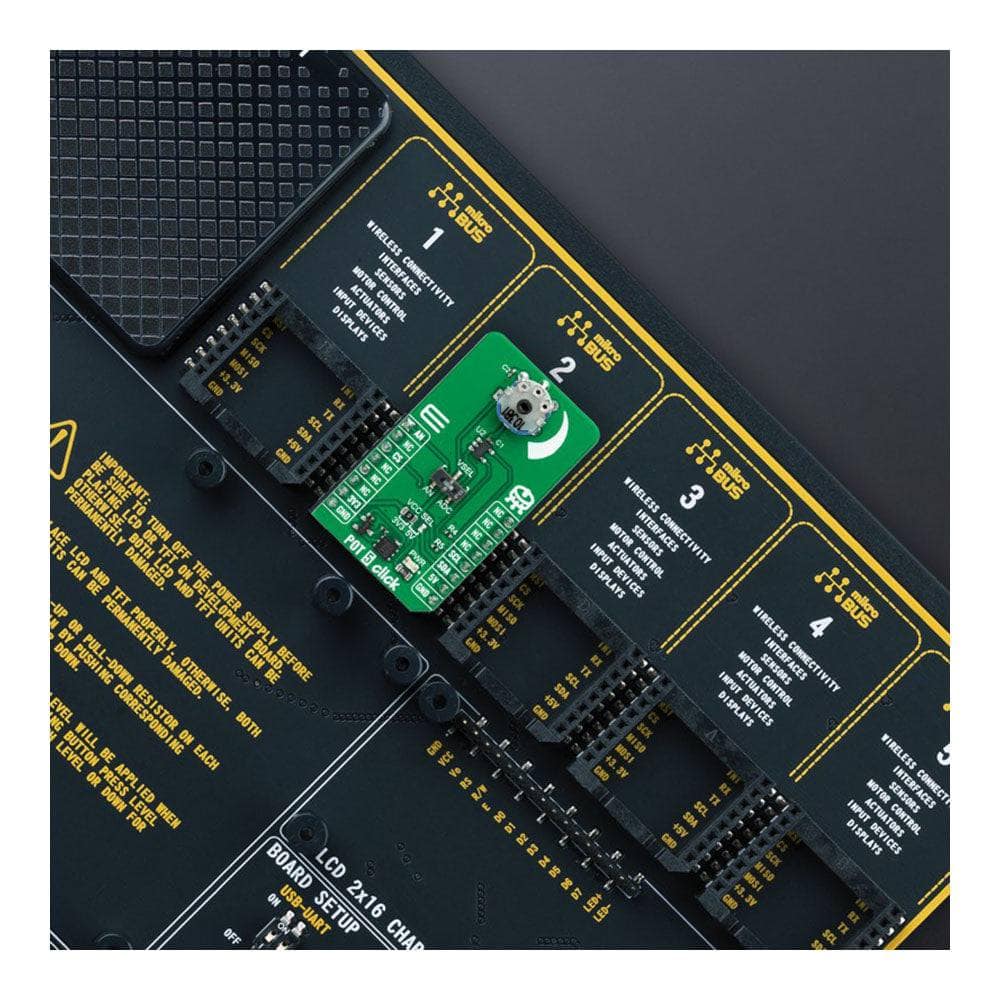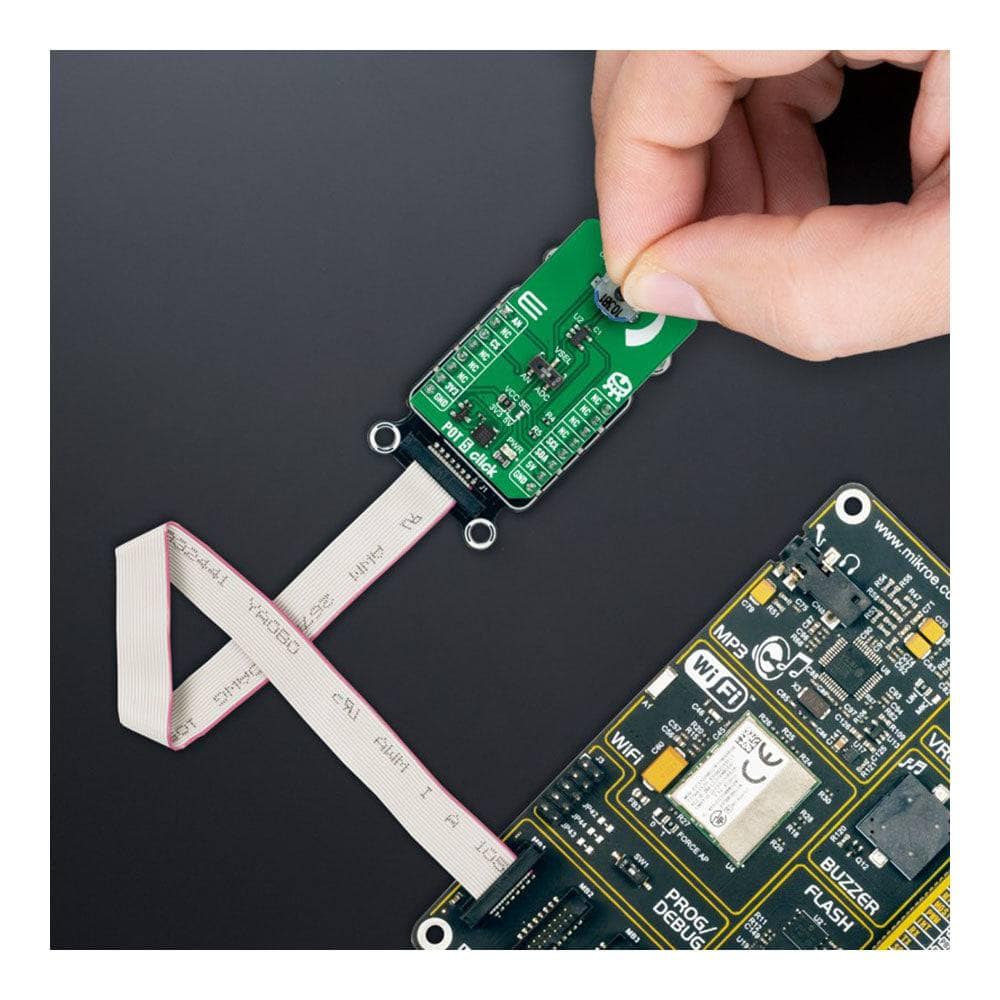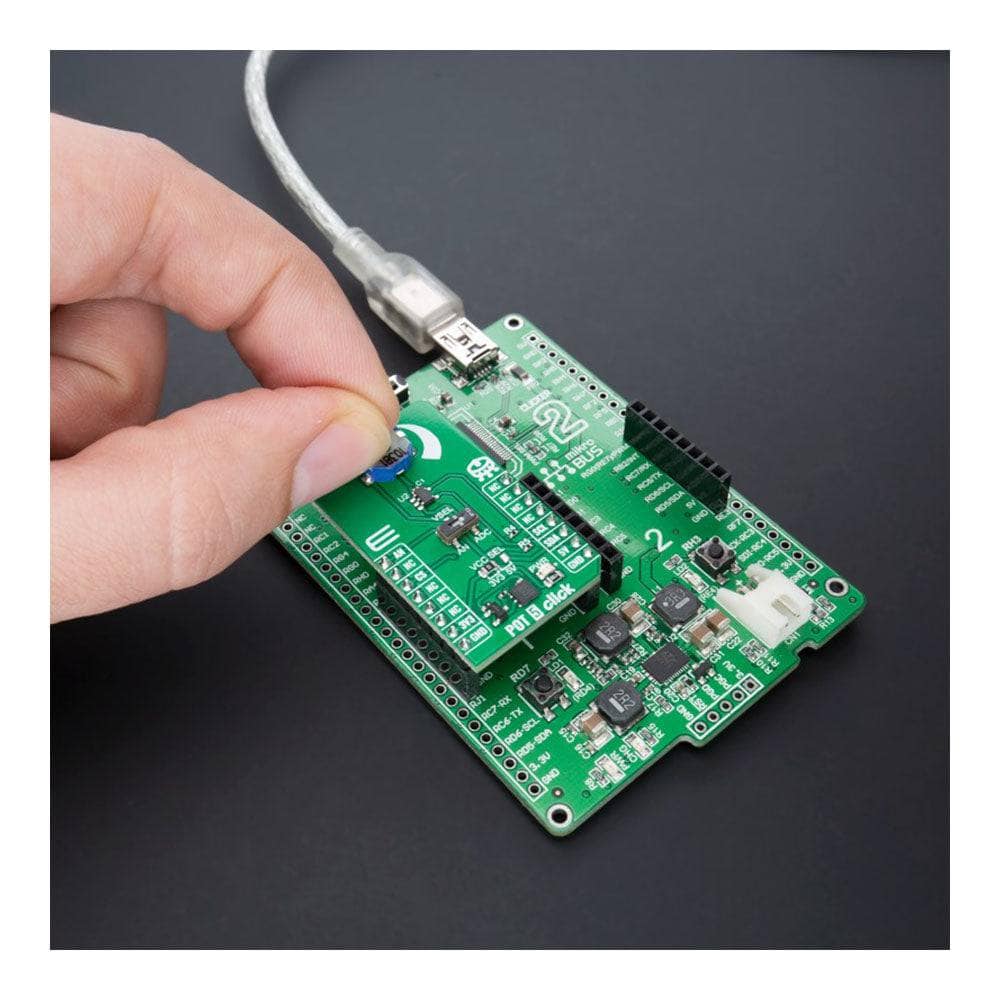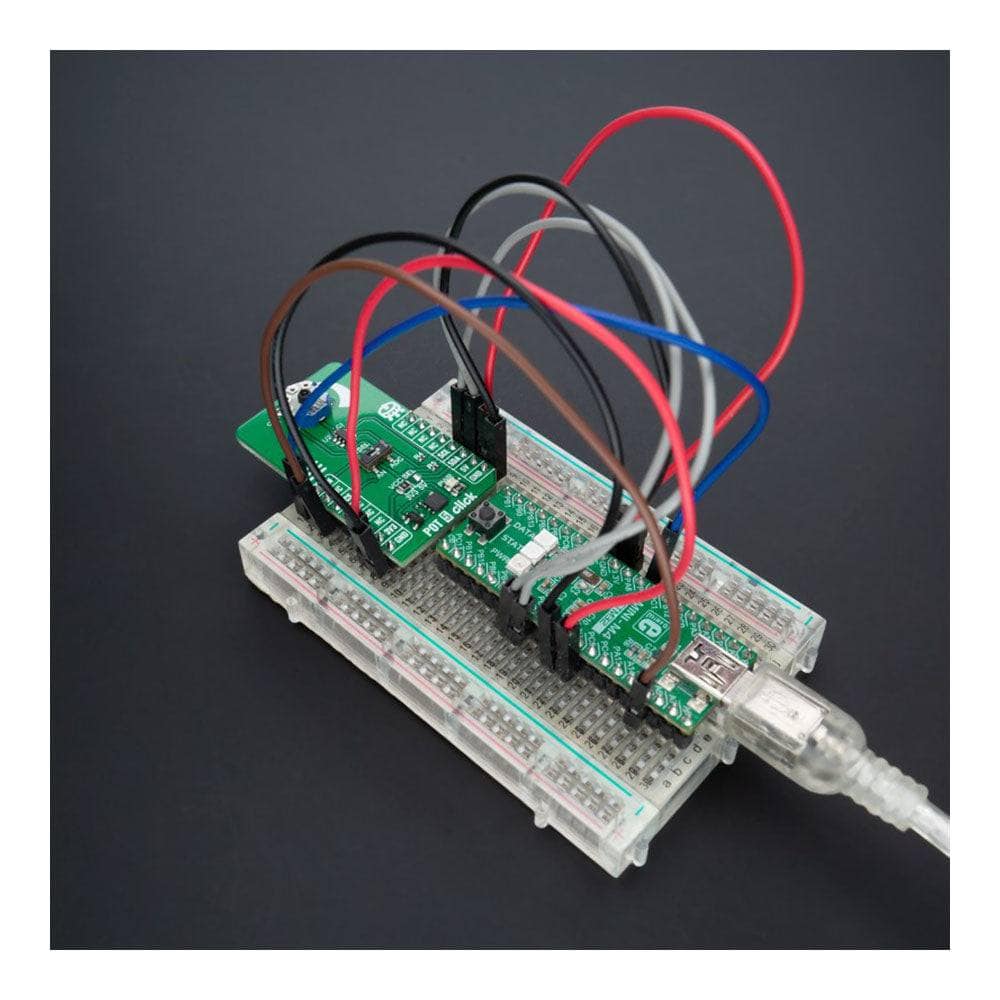 POT 5 Click Board
Frequently Asked Questions
Have a Question?
Be the first to ask a question about this.
Ask a Question