4-Channel Digital Isolator and Isolated DC-DC Converter
Key Features
Integrated DC-DC converter with low emissions, high-efficiency output power, and independent power supply for channel isolator and power converter, robust electromagnetic compatibility, enabling any of the isolator's sides, isolated side power source selection, and more
Based on the ISOW7743 - quad-channel digital isolator from Texas Instruments
Can be used for the development of factory automation, motor control, grid infrastructure, medical equipment, test, and measurement devices, and more
Introducing the SPI Isolator 8 Click Board™
Discover the Future of Digital Isolation
Unleash the Power of ISOW7743
Transform your projects with the SPI Isolator 8 Click Board™, a revolutionary add-on board designed for the ultimate digital isolation. Say goodbye to limitations and hello to a world of possibilities!
Cutting-Edge Technology
Unmatched Speed: The SPI Isolator 8 Click Board™ is powered by the ISOW7743, a quad-channel digital isolator from Texas Instruments. With a maximum data rate of 100Mbps, your data will flow seamlessly, unleashing lightning-fast performance.

Cross-Domain Magic: Seamlessly transfer digital signals between circuits with different power domains. Thanks to the reinforced isolation, it's built to withstand voltage ratings of up to 5kVRMS for 60 seconds.
Versatile Applications
The SPI Isolator 8 Click Board™ is not just a product; it's a game-changer. Imagine the possibilities:
Factory Automation: Streamline your operations and enhance productivity.
Motor Control: Achieve precision and control like never before.
Grid Infrastructure: Ensure robust and reliable power distribution.
Medical Equipment: Maintain the highest standards of safety and accuracy.
Test & Measurement: Get accurate data without interference.
Simplified Development
Say goodbye to the complexities of software development. The SPI Isolator 8 Click Board™ is backed by a mikroSDK-compliant library that simplifies the process, making it accessible to beginners and experts.
Ready to Roll
We understand that your time is precious. That's why the SPI Isolator 8 Click Board™ arrives thoroughly tested and ready to integrate into any system equipped with the mikroBUS™ socket.
View full details
SKU: MIKROE-5873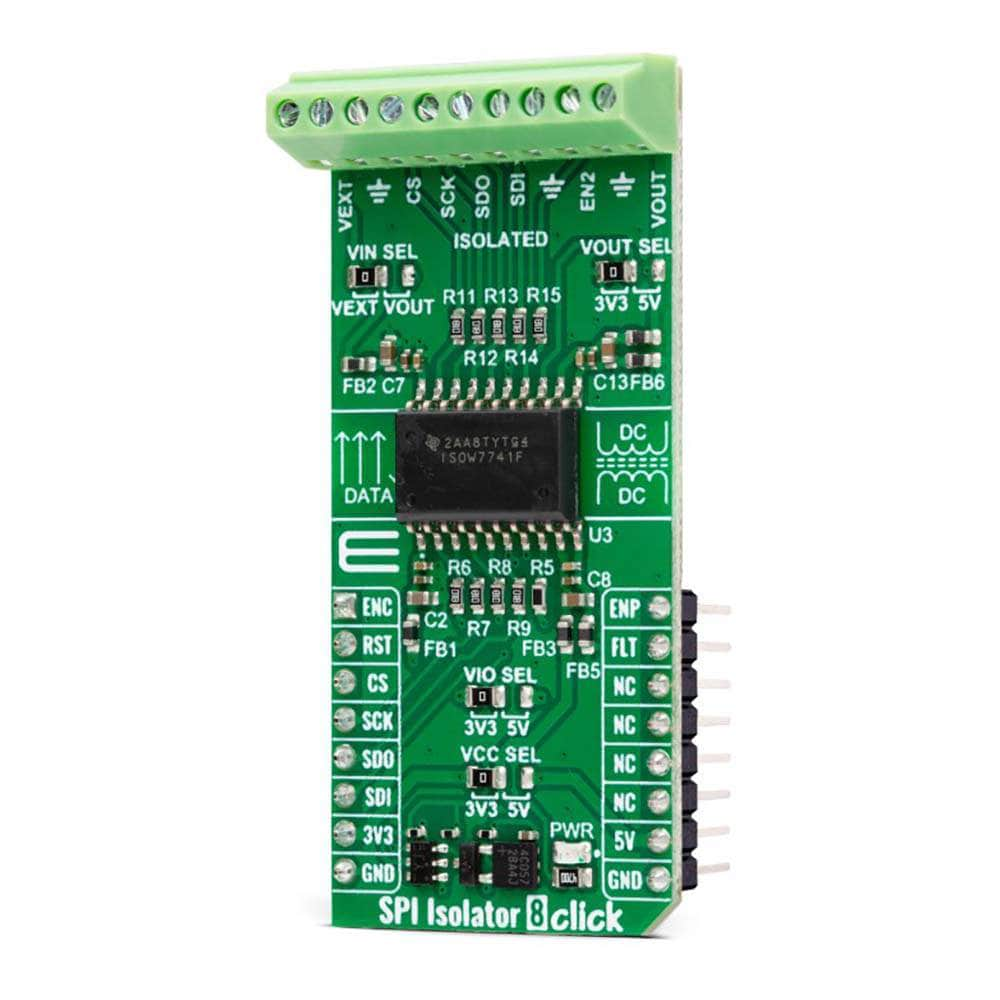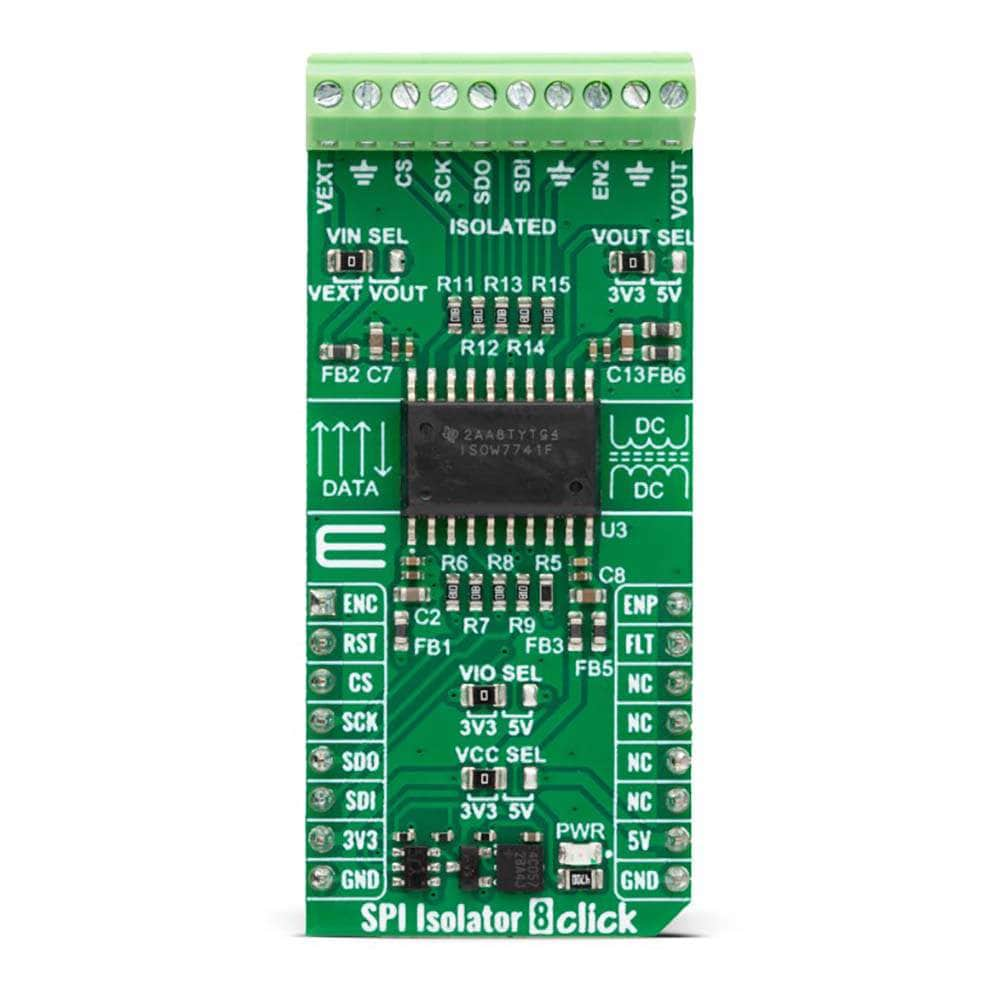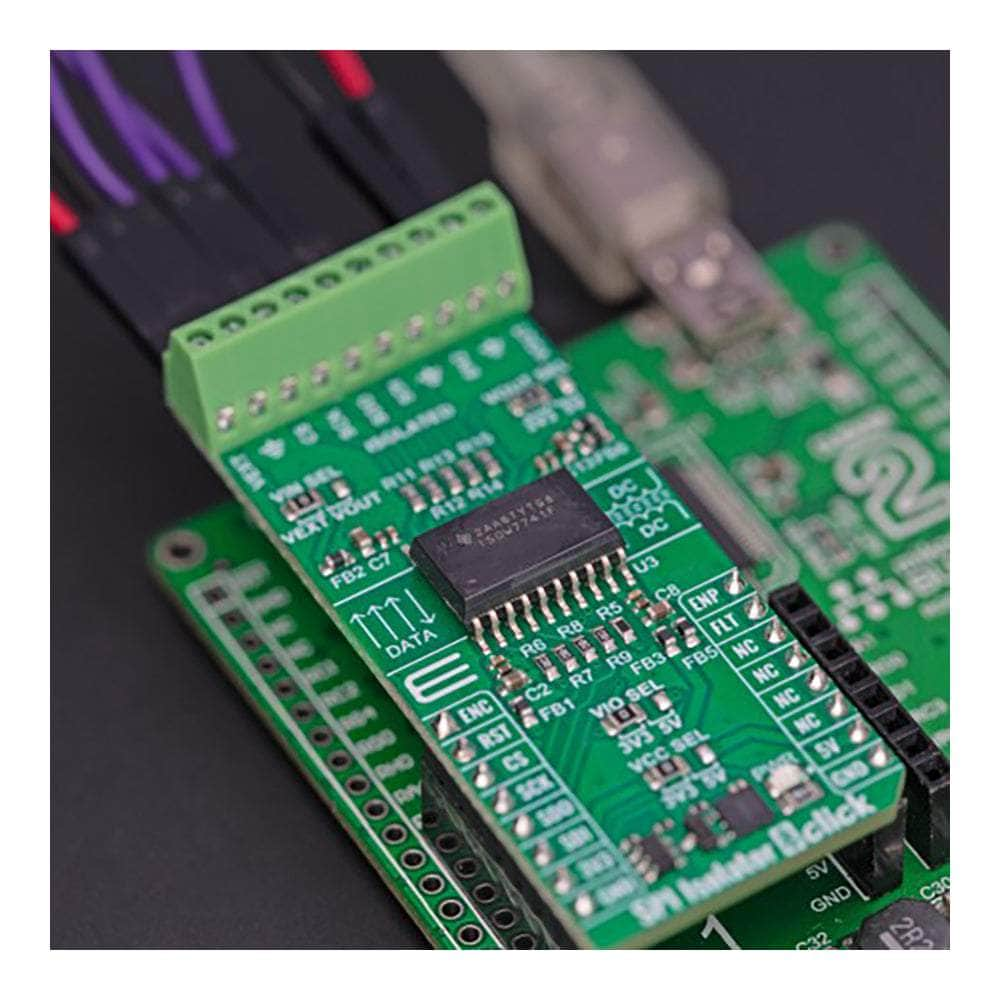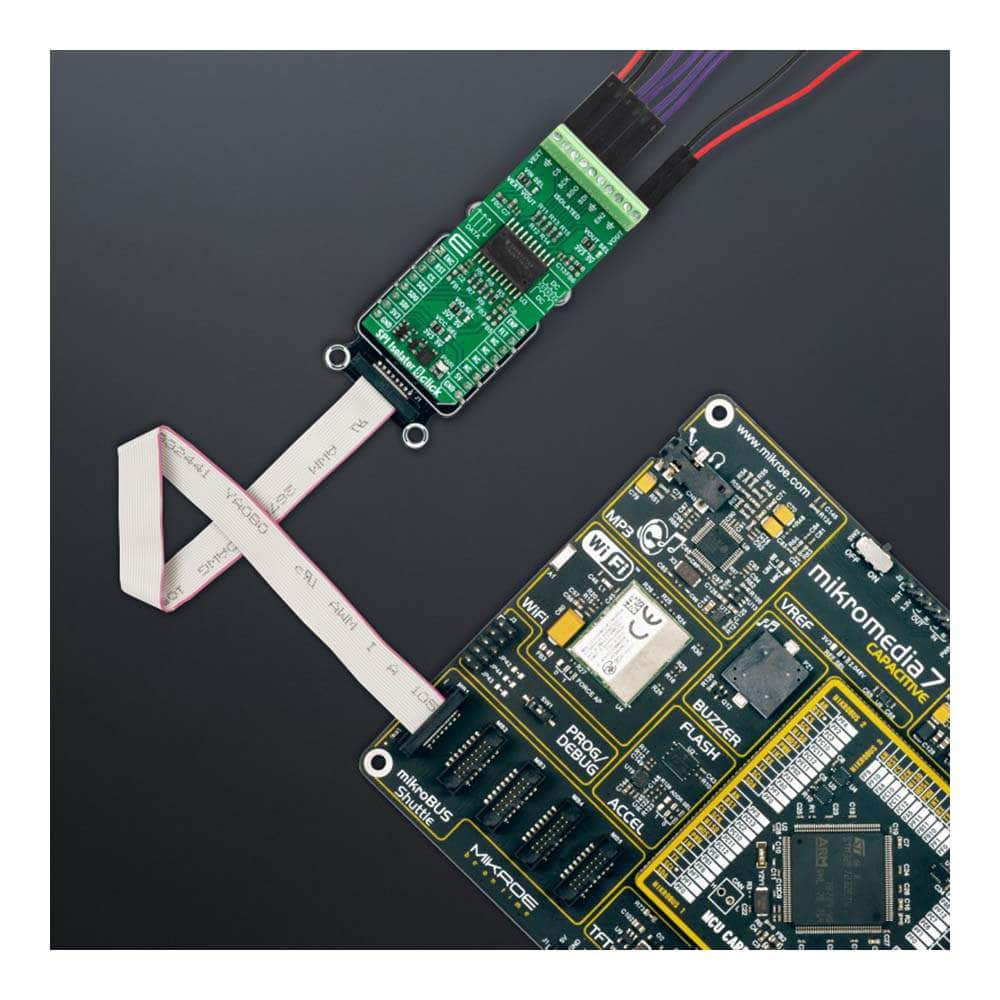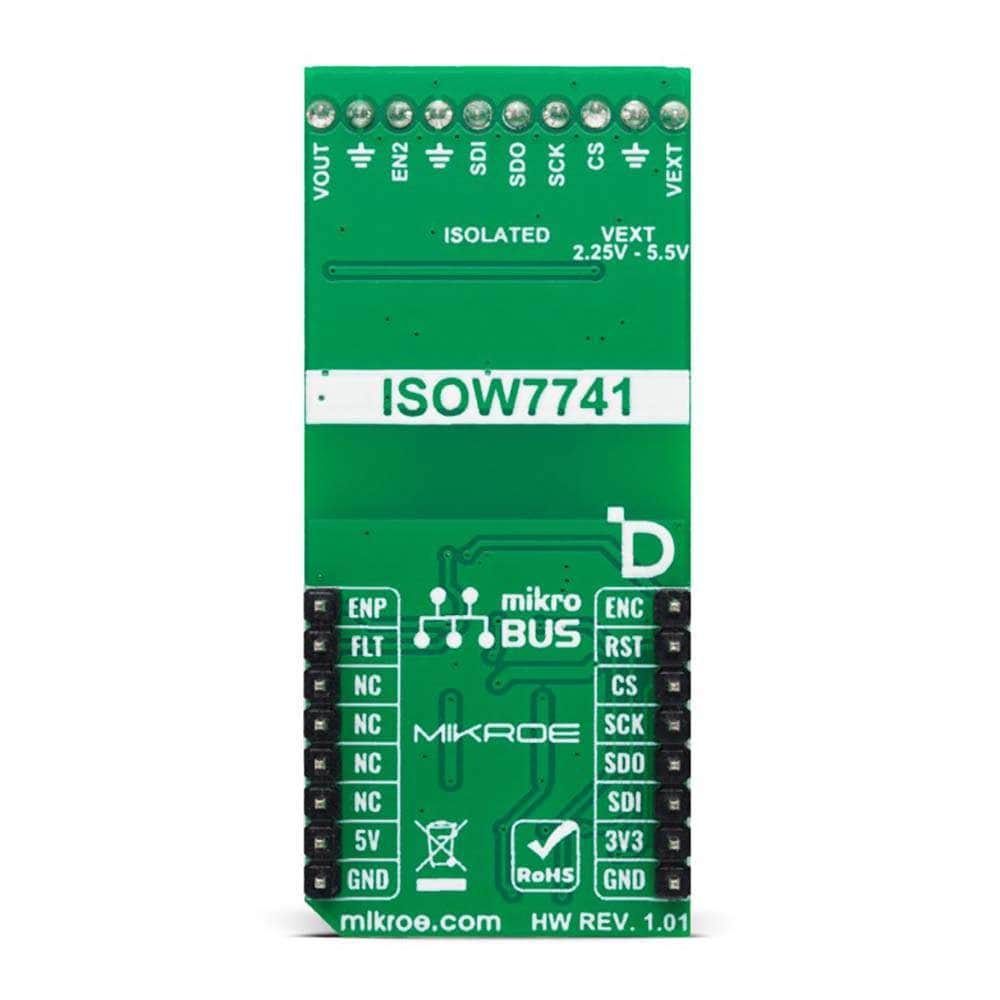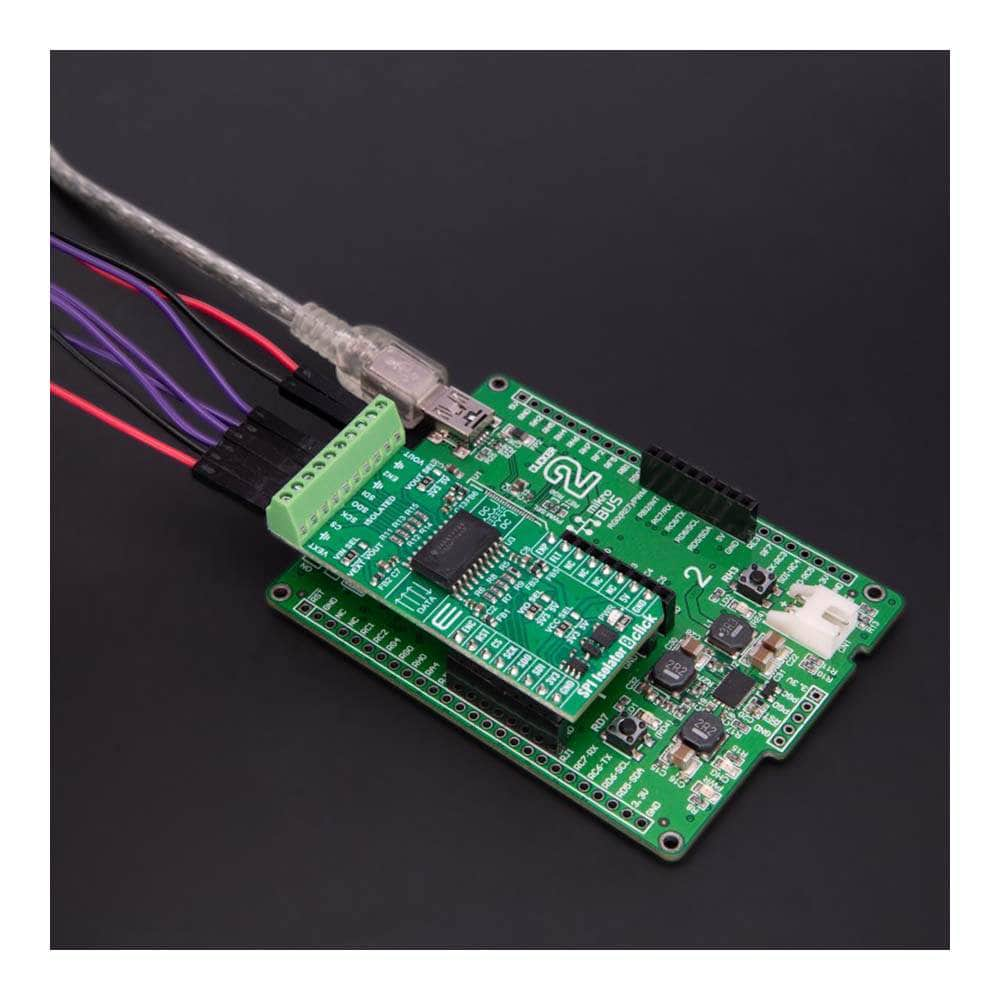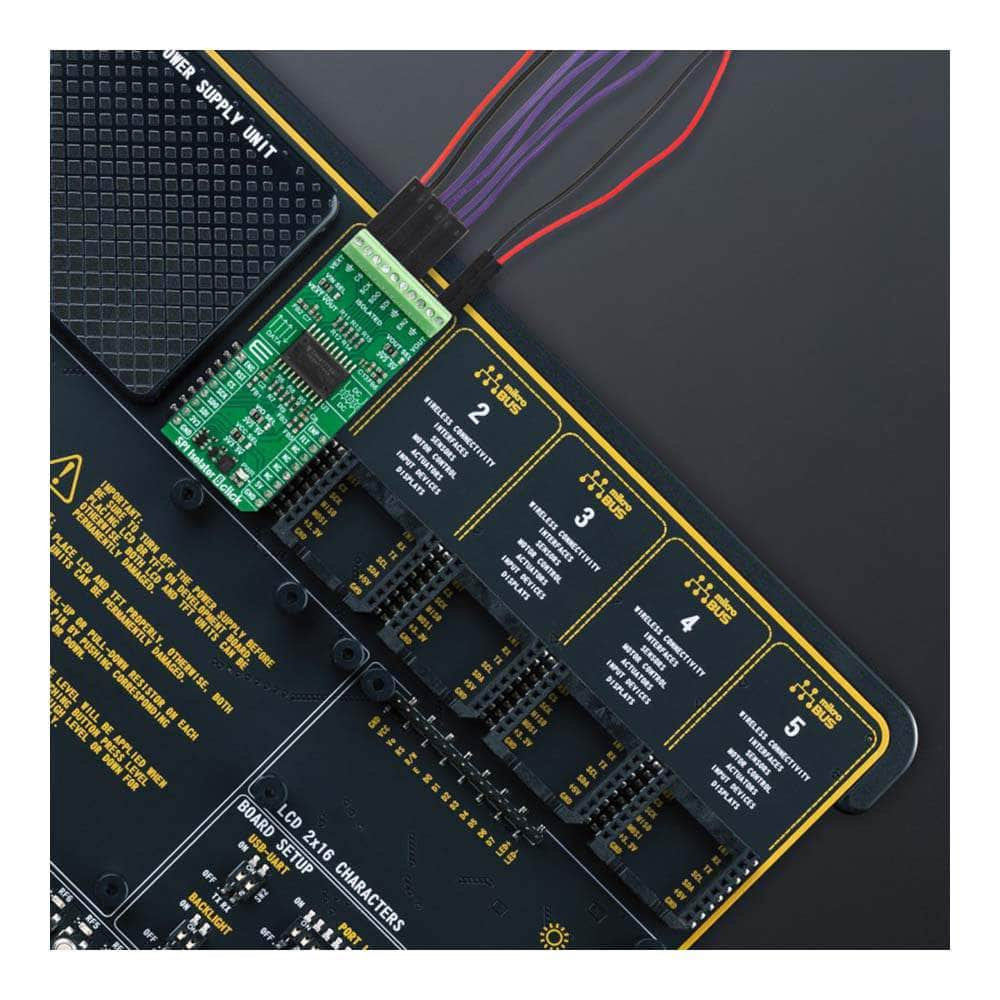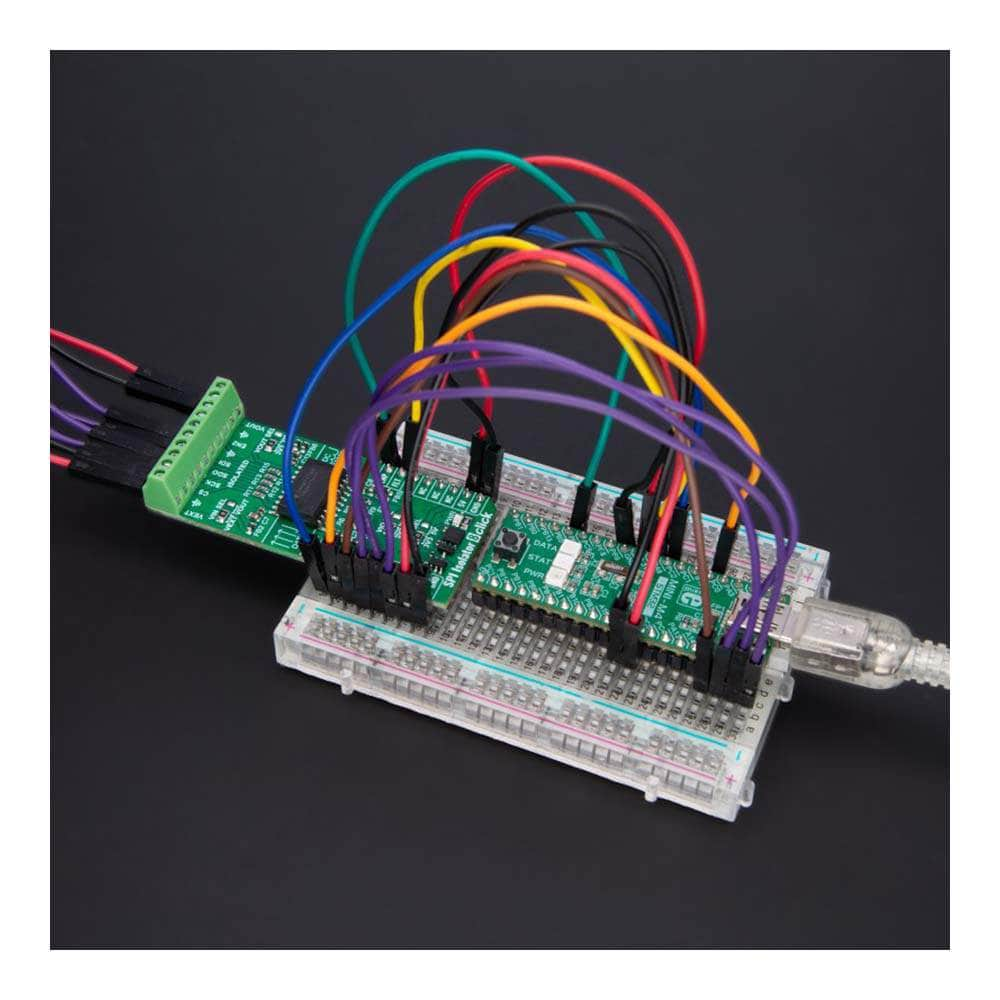 SPI Isolator 8 Click Board
Frequently Asked Questions
Have a Question?
Be the first to ask a question about this.
Ask a Question