Microwave Motion Sensing
Key Features
Low power consumption, low cost, high sensitivity, patch antenna, additional 12-bit analog-to-digital converter, up to 22.3 ksps, uses Doppler shift phenomenon to "sense" motion, and more
Based on the PD-V10-G5 - miniature X-band microwave transceiver from Ningbo Pdlux Electronic Technology
Can be used for the development of intrusion alarms, automatic door openers, presence-sensing applications, and more
mikroBUS: I2C and Analogue Interfaces
The Microwave 5 Click Board™: Sensing Motion with Precision
Introducing the Microwave 5 Click Board™, the compact add-on board that harnesses the power of the Doppler Shift Phenomenon to detect motion with unrivaled precision.
Unleash the Power of X-band Microwave Technology
At the heart of this remarkable board is the PD-V10-G5, a cutting-edge X-band microwave transceiver developed by Ningbo Pdlux Electronic Technology. This miniature transceiver operates on a 10.525GHz frequency, utilizing a patch antenna for optimal performance. With a pulse repetition frequency of 2-4kHz, it delivers unparalleled accuracy and reliability.
Customize Your Detection Range
The strength of the sensor's output, which determines the detection range, is governed by the Signal-to-Noise ratio. With the Microwave 5 Click Board™, you have full control over this crucial parameter, allowing you to fine-tune the board to suit your specific application requirements.
The Perfect Solution for Various Applications
Designed with versatility in mind, the Microwave 5 Click Board™ is an invaluable tool for developers working on various projects. Whether you're building intrusion alarms, automatic door openers, or presence-sensing applications, this Click board™ provides an all-in-one solution that simplifies your development process.
Simplified Software Development with mikroSDK
As a proud member of the mikroSDK family, the Microwave 5 Click Board™ is supported by a comprehensive library of functions that streamline software development. Say goodbye to complex coding and hello to faster, more efficient development cycles.
View full details
SKU: MIKROE-5772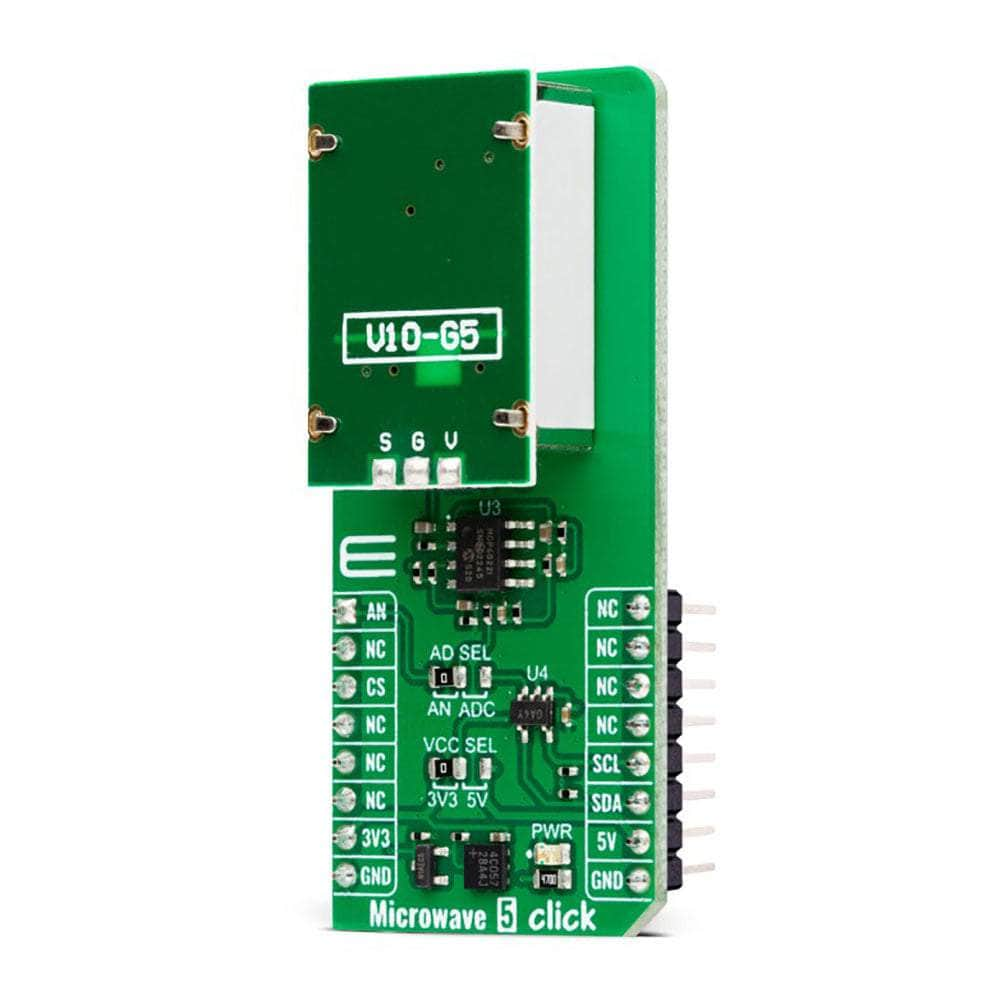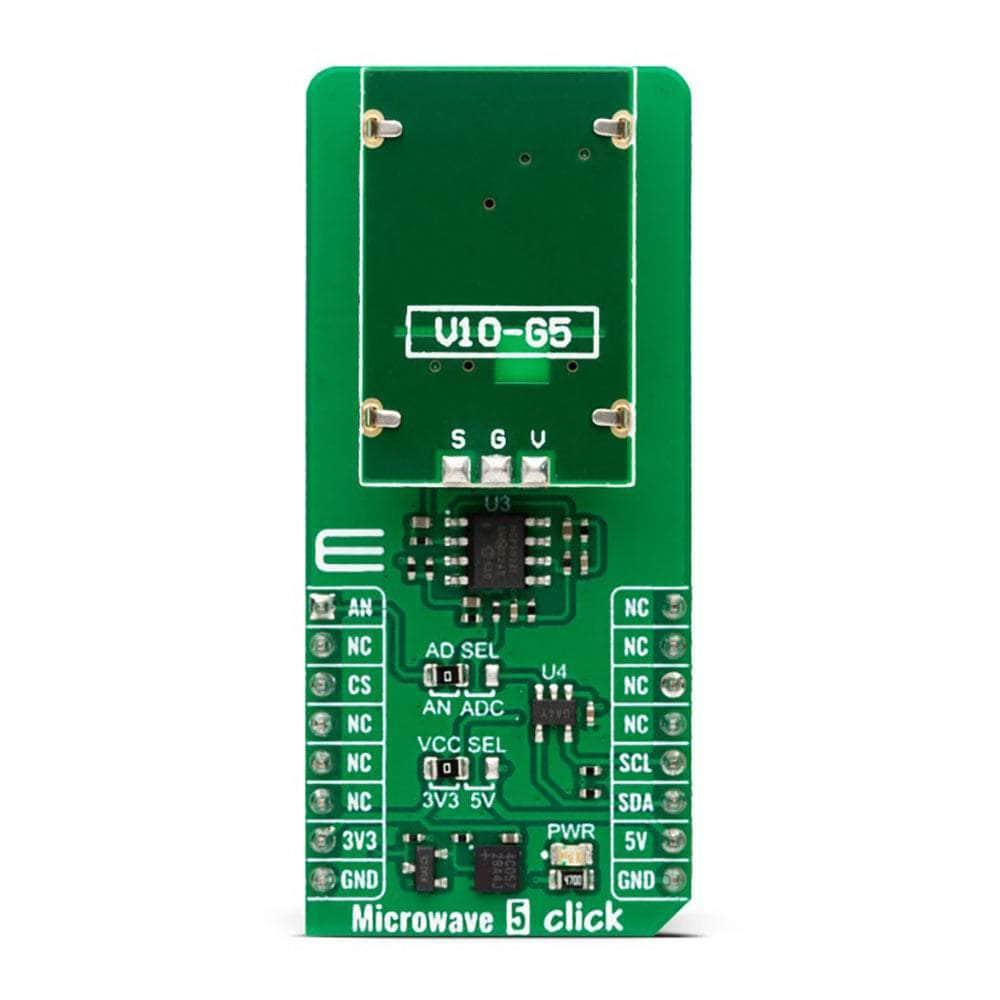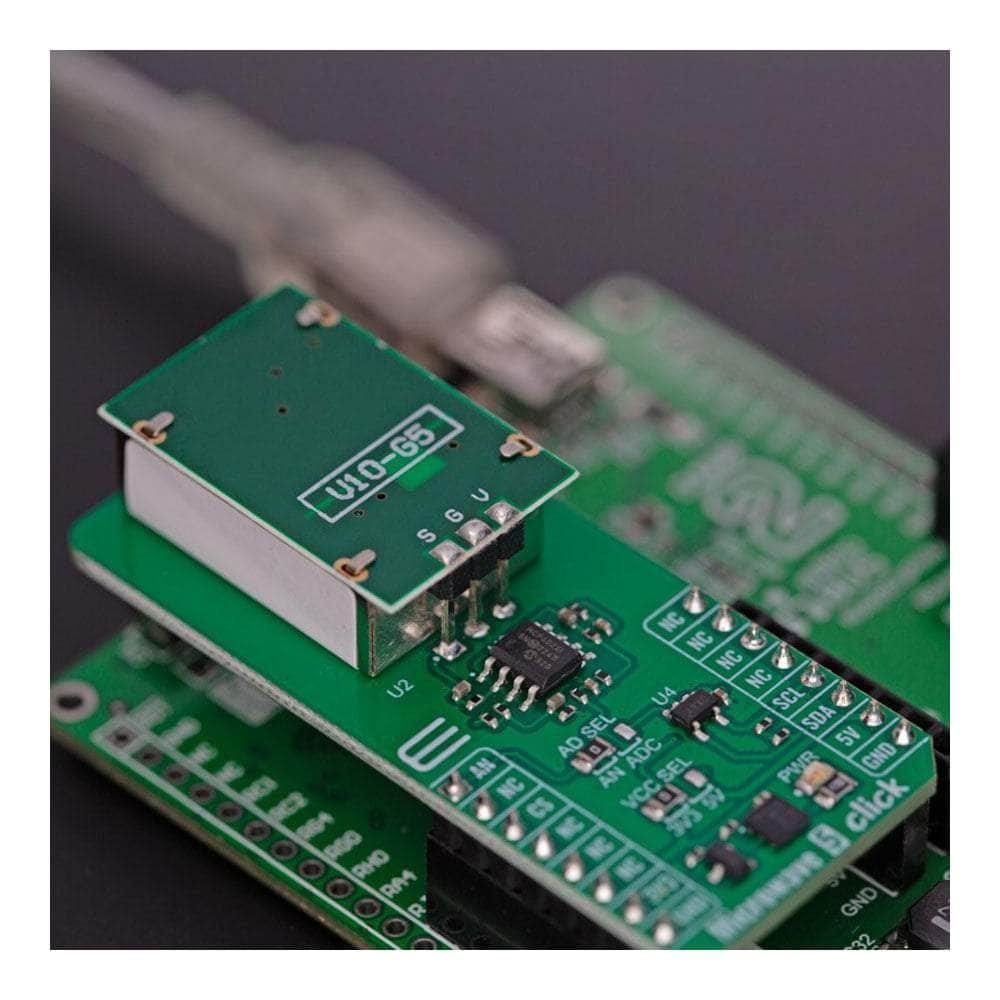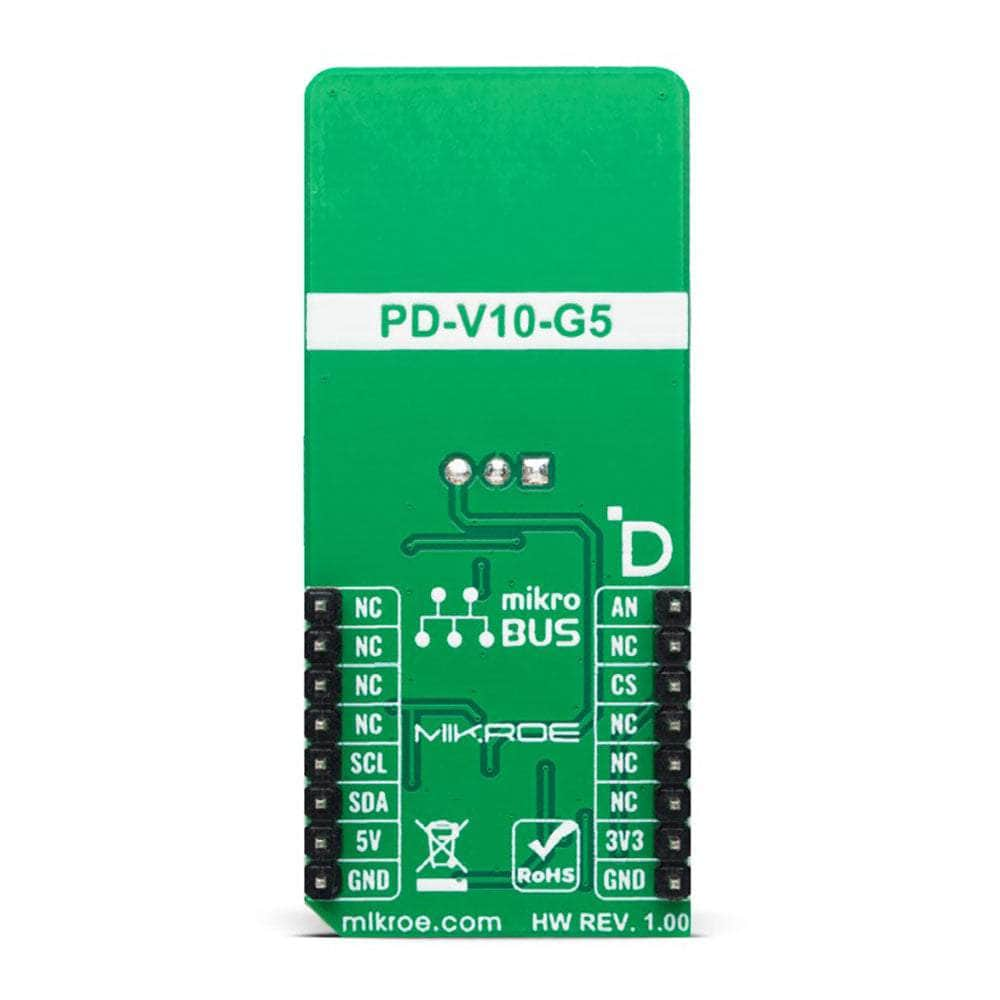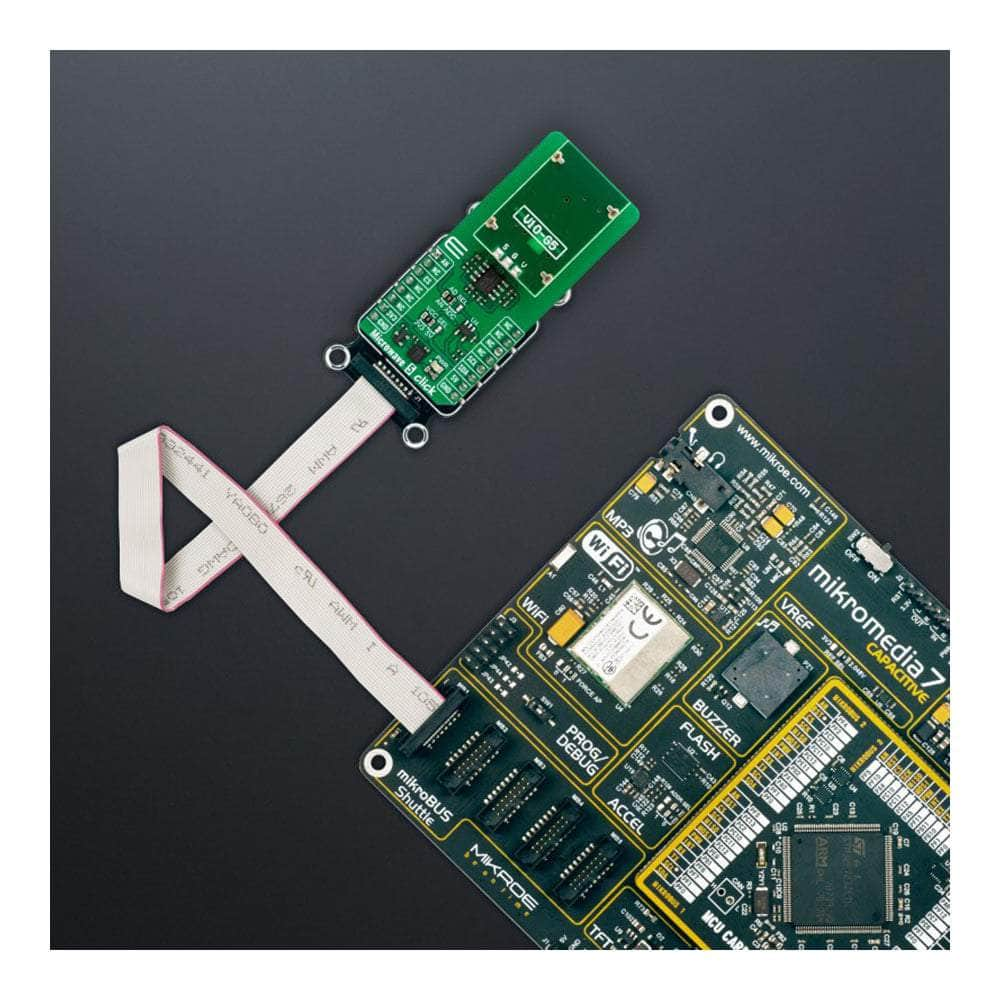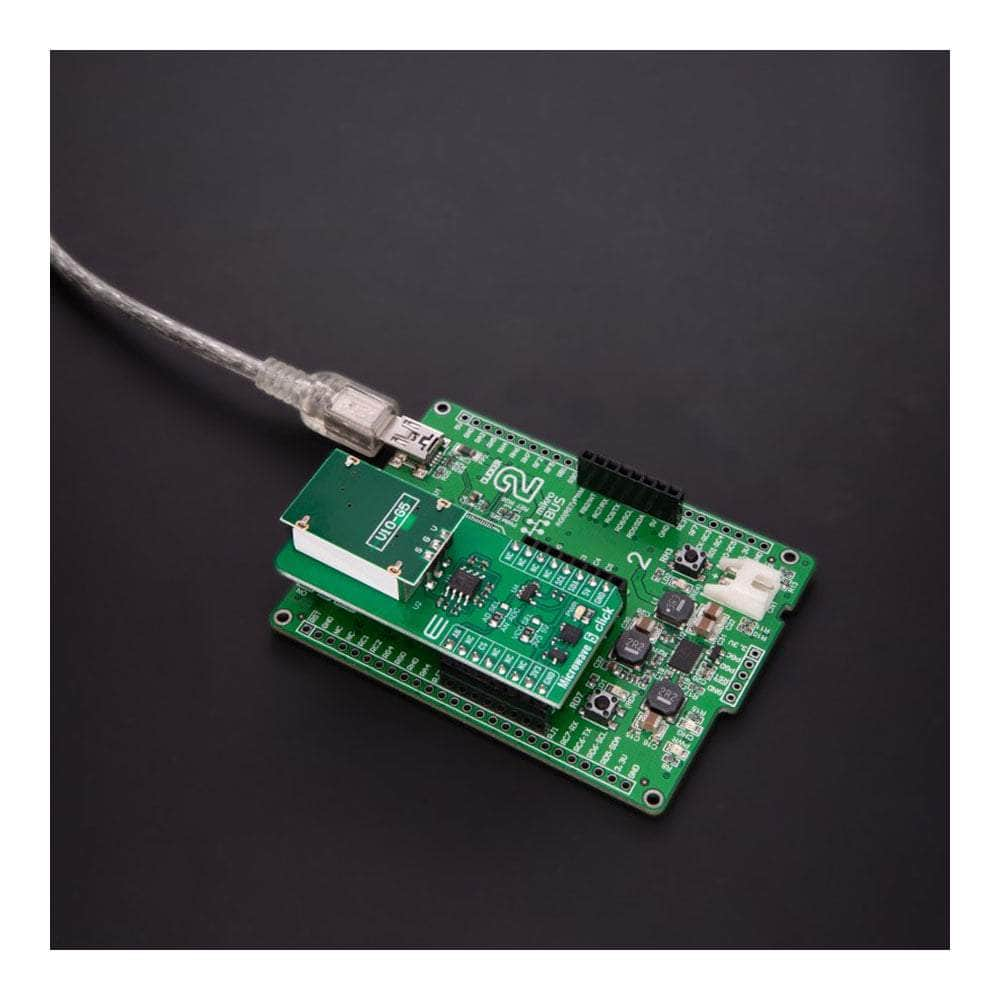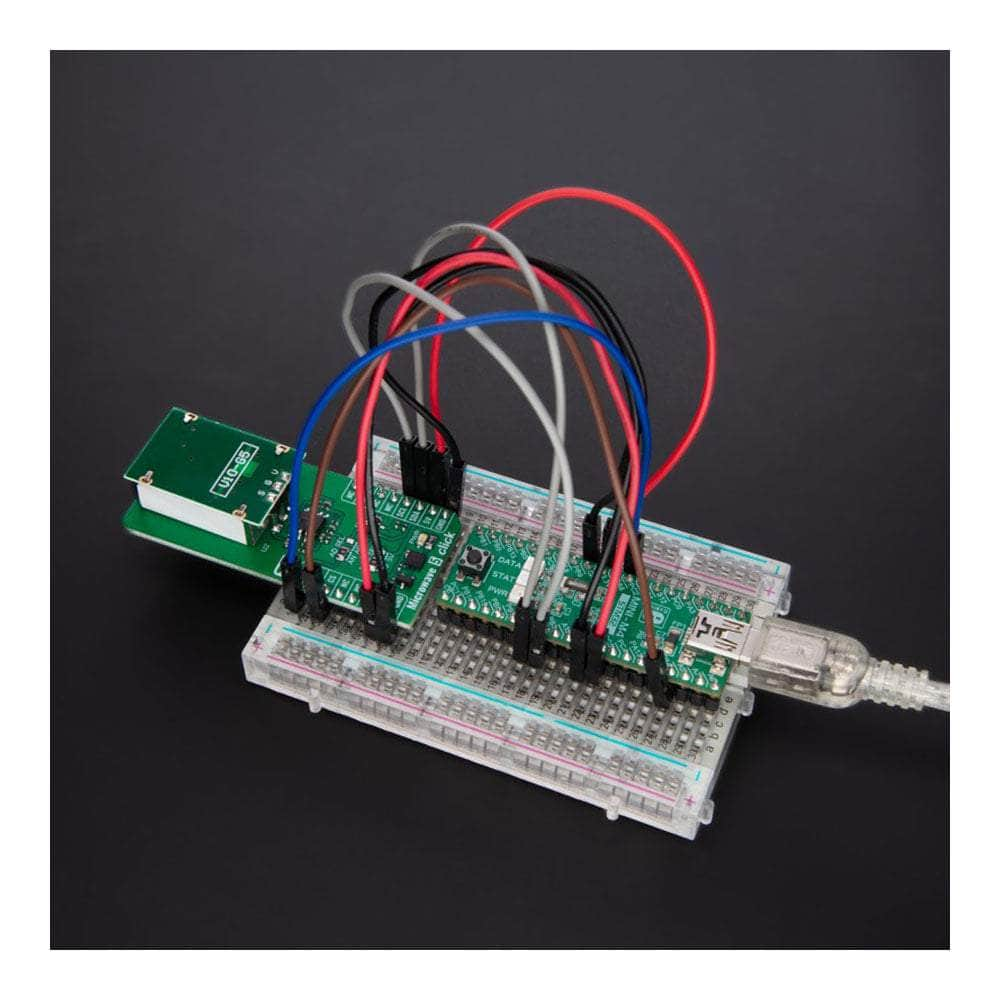 Microwave 5 Click Board
Frequently Asked Questions
Have a Question?
Be the first to ask a question about this.
Ask a Question