Acceleration and Gyroscope Sensors witrh Signal Processing
Key Features
3-axis accelerometer, 3-axis gyroscope, temperature sensor, up to four external sensors over the master I2C interface, low power consumption, intelligent sensor processor unit (ISPU), sensor hub, low noise, and more
Based on the ISM330IS - iNEMO inertial module from STMicroelectronics
Can be used for the development of industrial robots, asset tracking, anomaly detection and condition monitoring, event detection in alarms and smart homes, and more
Introducing the Smart DOF 3 Click Board™
The Smart DOF 3 Click Board™ is a cutting-edge compact add-on board designed to enhance your projects with a highly advanced integrated system-in-package (SIP) accelerometer and gyroscope sensors. It features the powerful ISM330IS, an iNEMO inertial module crafted by STMicroelectronics, guaranteeing top-notch application performance and reliability.
Superior Inertial Module
The ISM330IS within the Smart DOF 3 Click Board™ boasts an always-on 3-axis accelerometer and 3-axis gyroscope equipped with ISPU (intelligent sensor processing unit). This allows for precise and real-time motion tracking, ensuring your projects achieve unprecedented accuracy and efficiency.
Versatility at Its Best
What sets the Smart DOF 3 Click Board™ apart is its seamless ability to connect with external I2C sensors through configurable settings. This opens up possibilities for developing industrial robots, asset tracking solutions, anomaly detection and condition monitoring systems, event detection in alarms, smart homes, and more.
Easy Software Development
Simplify your software development process with the Smart DOF 3 Click Board™, supported by a mikroSDK-compliant library. This collection of functions streamlines your coding tasks, allowing you to focus on realizing your creative ideas without getting bogged down in complex programming.
Ready to Roll
The Smart DOF 3 Click Board™ comes fully tested and ready for immediate use. Just plug it into your system equipped with the mikroBUS™ socket, and you're all set to embark on an exciting journey of innovation and exploration.
Unleash the true potential of your projects with the Smart DOF 3 Click Board™. Order yours now and experience the ultimate in sensor integration and versatility!
View full details
SKU: MIKROE-5734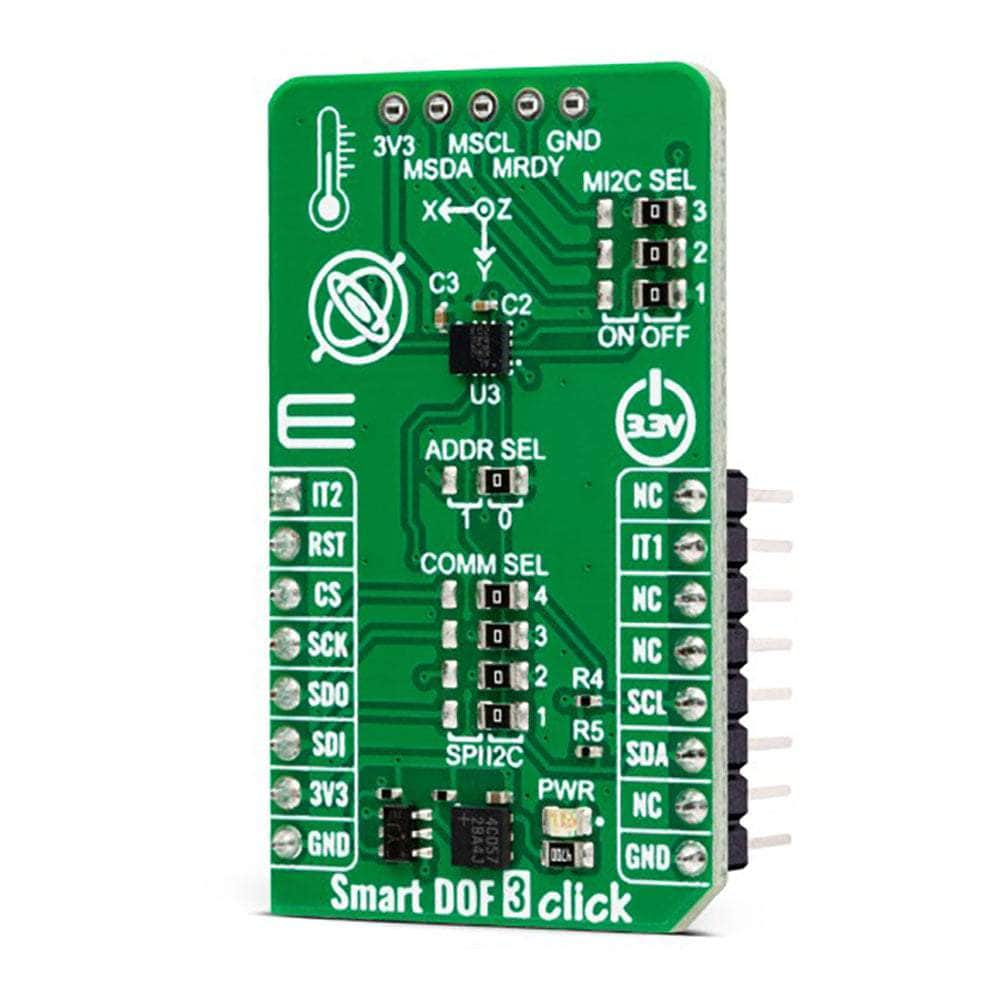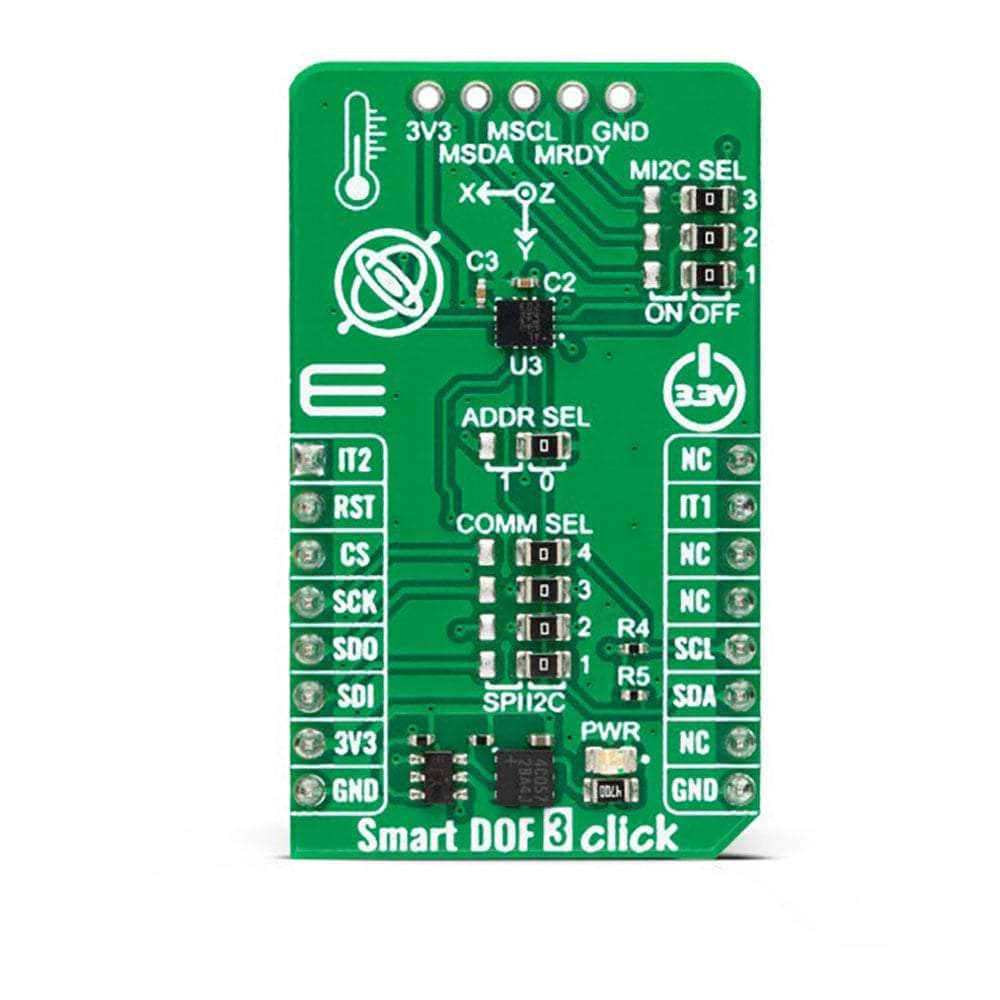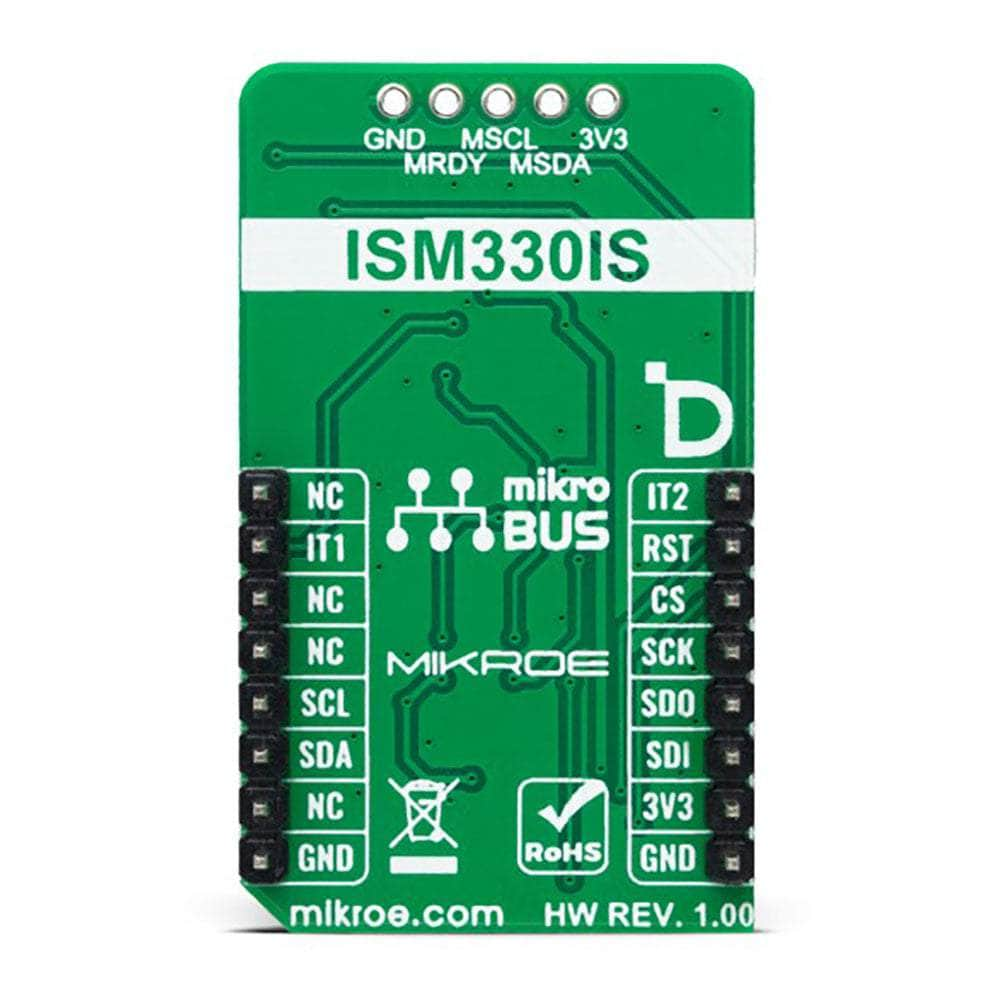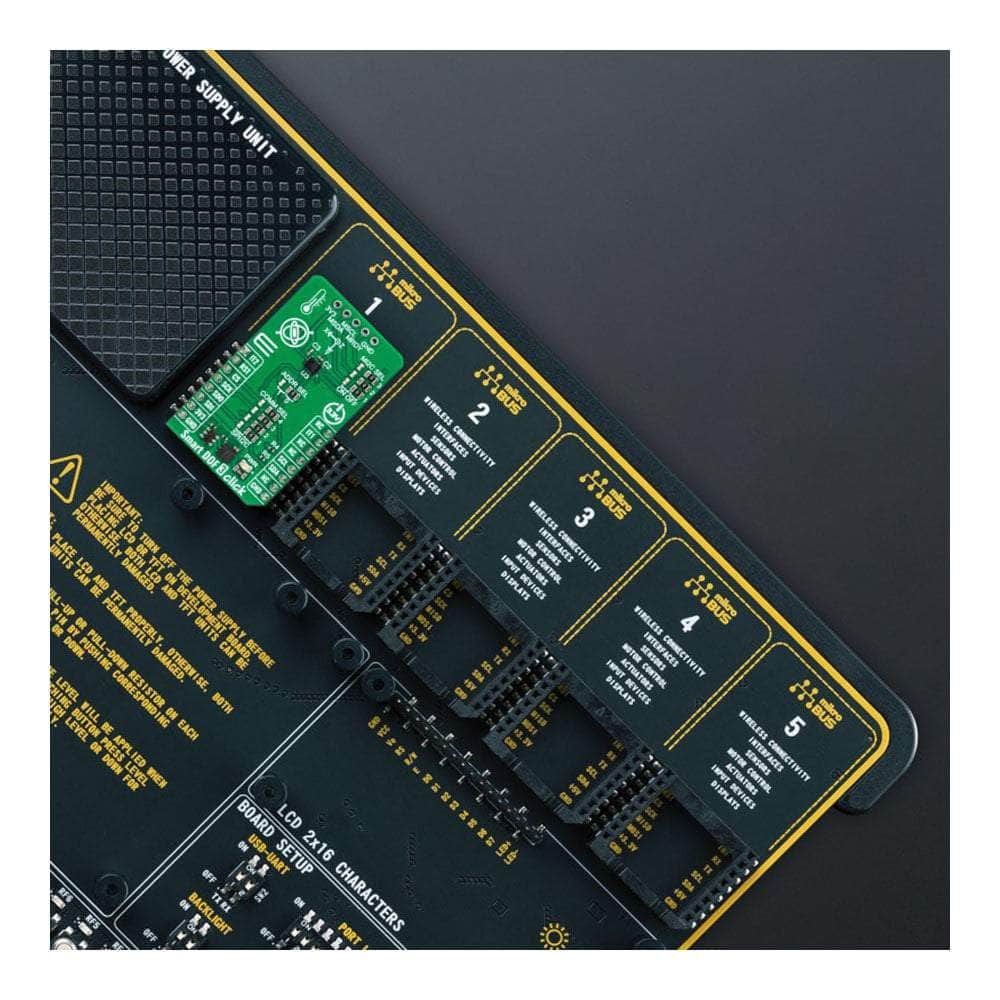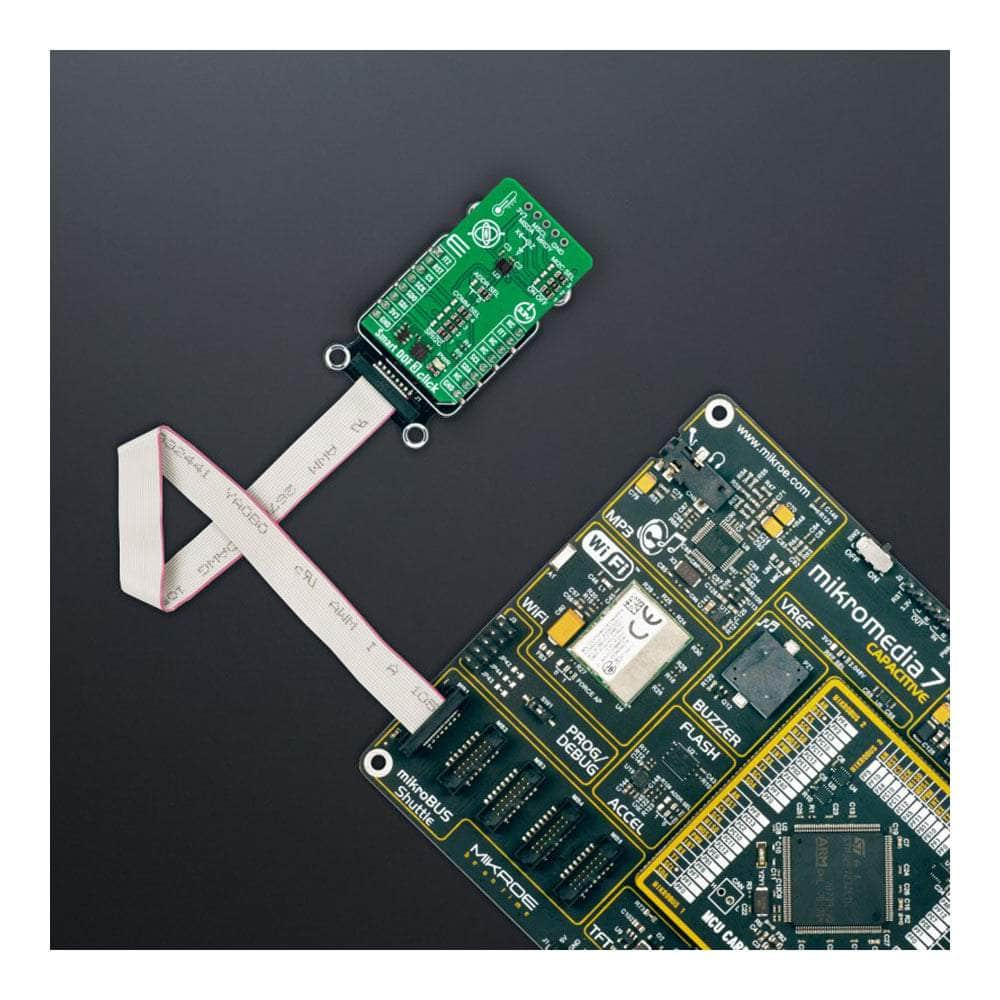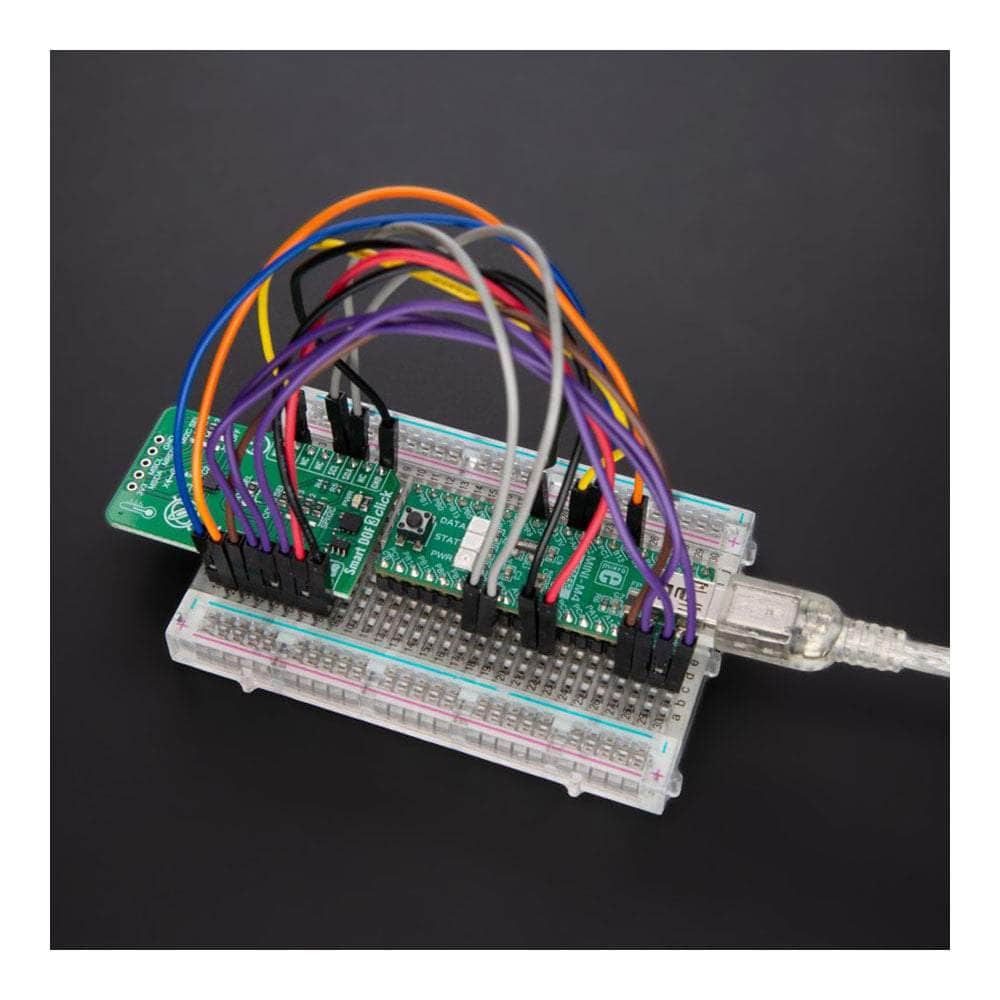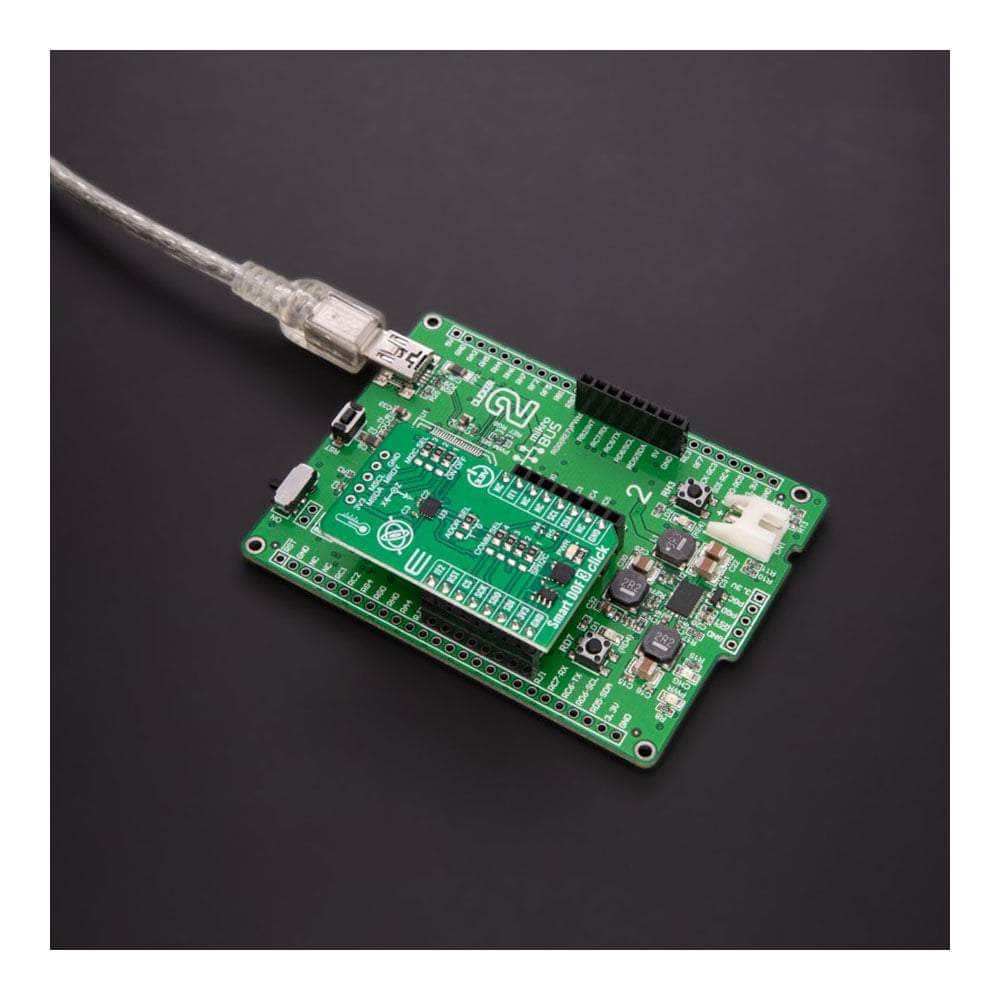 Smart DOF 3 Click Board
Frequently Asked Questions
Have a Question?
Be the first to ask a question about this.
Ask a Question