Sixteen Channel LED Driver
Revolutionize Your LED Control with LED Driver 16 Click
Unleashing the Power of PCA9745B
LED Driver 16 Click is not just another LED control board. It's a game-changer in LED illumination, powered by the formidable PCA9745B from NXP Semiconductors. This sixteen-channel constant current LED driver is the heart of the board, offering unparalleled precision and flexibility in LED control.
Precision Lighting at Your Fingertips
Each of the sixteen LED Driver 16 Click channels boasts an 8-bit resolution PWM controller. This means you have 256 control steps, ensuring smooth and precise brightness adjustments. Operating at a 31.25kHz frequency, the driver allows an adjustable duty cycle from 0 to 100%, enabling you to set the LED brightness to the required level.
Versatile Power Options
Flexibility is critical in electronic design. The LED Driver 16 Click is designed to support both 3.3V and 5V power rails from the mikroBUS™ socket. This versatility ensures that the board can be seamlessly integrated into a wide range of existing systems.
High Current, High Performance
With a maximum output current of 57mA per channel, this board can drive a wide array of LEDs, making it suitable for both small-scale projects and more prominent, more demanding applications.
Advanced Protection for Peace of Mind
LED Driver 16 Click is engineered with multiple built-in protection functions. These safeguards ensure that the circuit remains secure and functional despite electrical abnormalities, providing you with peace of mind and reliability.
Perfect for a Range of Applications
Whether for consumer amusement applications, LED status signalization, or any other project requiring high-quality LED control, LED Driver 16 Click is up to the task. Its design is particularly optimized for dimming and blinking RGBA LEDs, adding a touch of sophistication to any project.
Simplified Software Development
Supported by a mikroSDK-compliant library, this Click board™ takes the hassle out of software development. The library includes a variety of functions designed to simplify the coding process, making your project development faster and more efficient.
Ready to Use
LED Driver 16 Click comes thoroughly tested and ready to be used on any system equipped with a mikroBUS™ socket. This plug-and-play functionality means you can get started on your project immediately, without additional setup or testing.
View full details
SKU: MIKROE-5534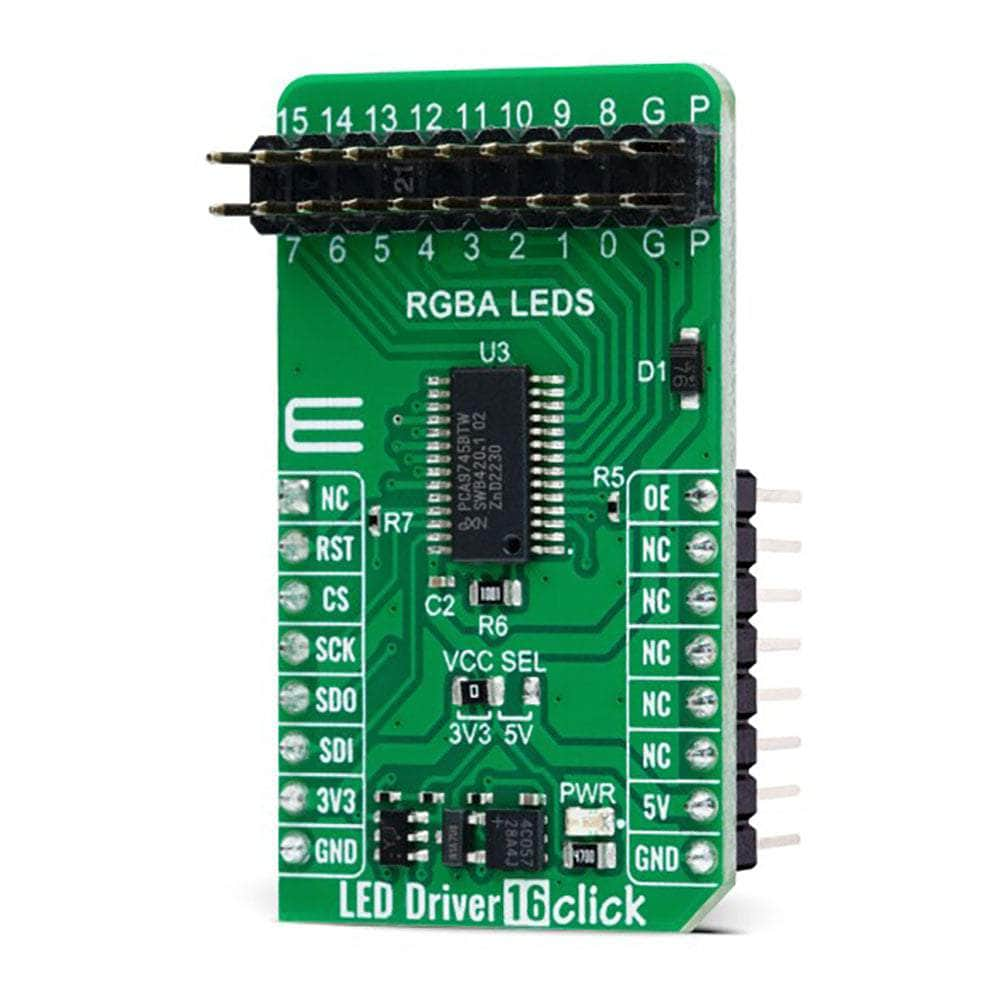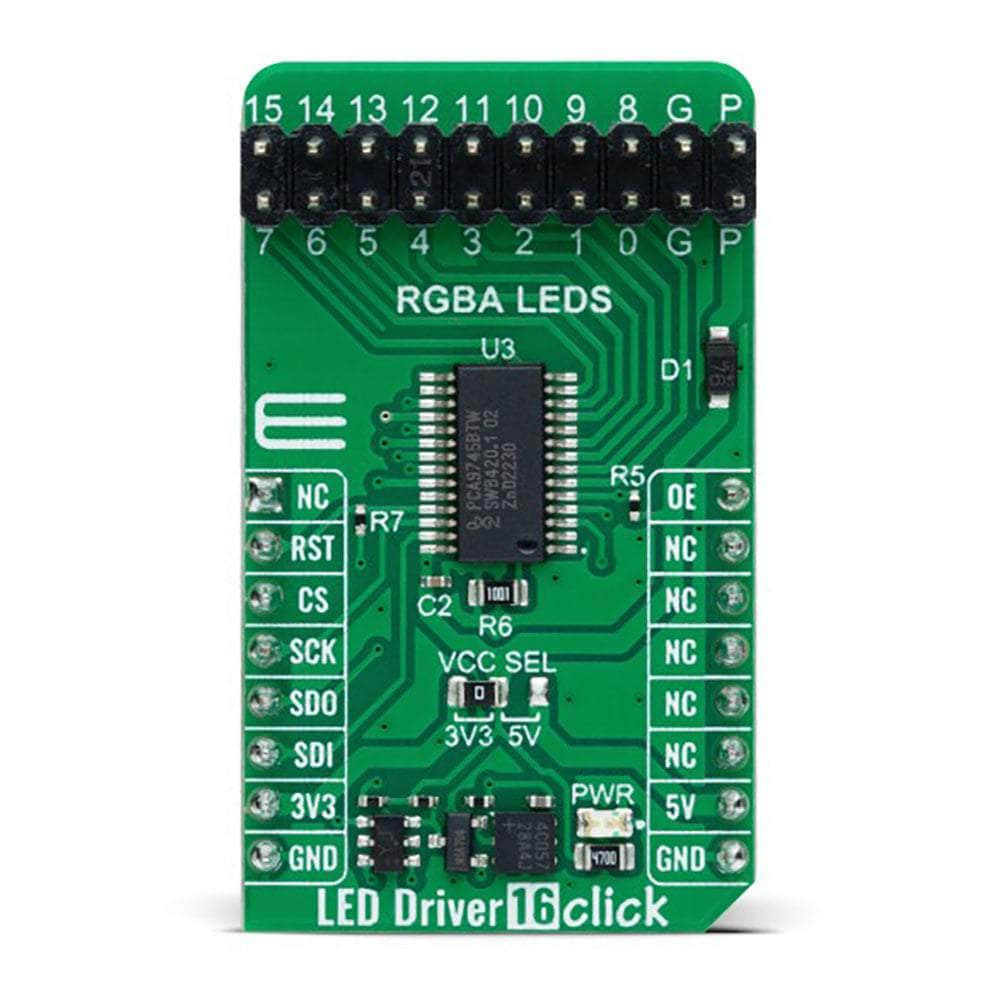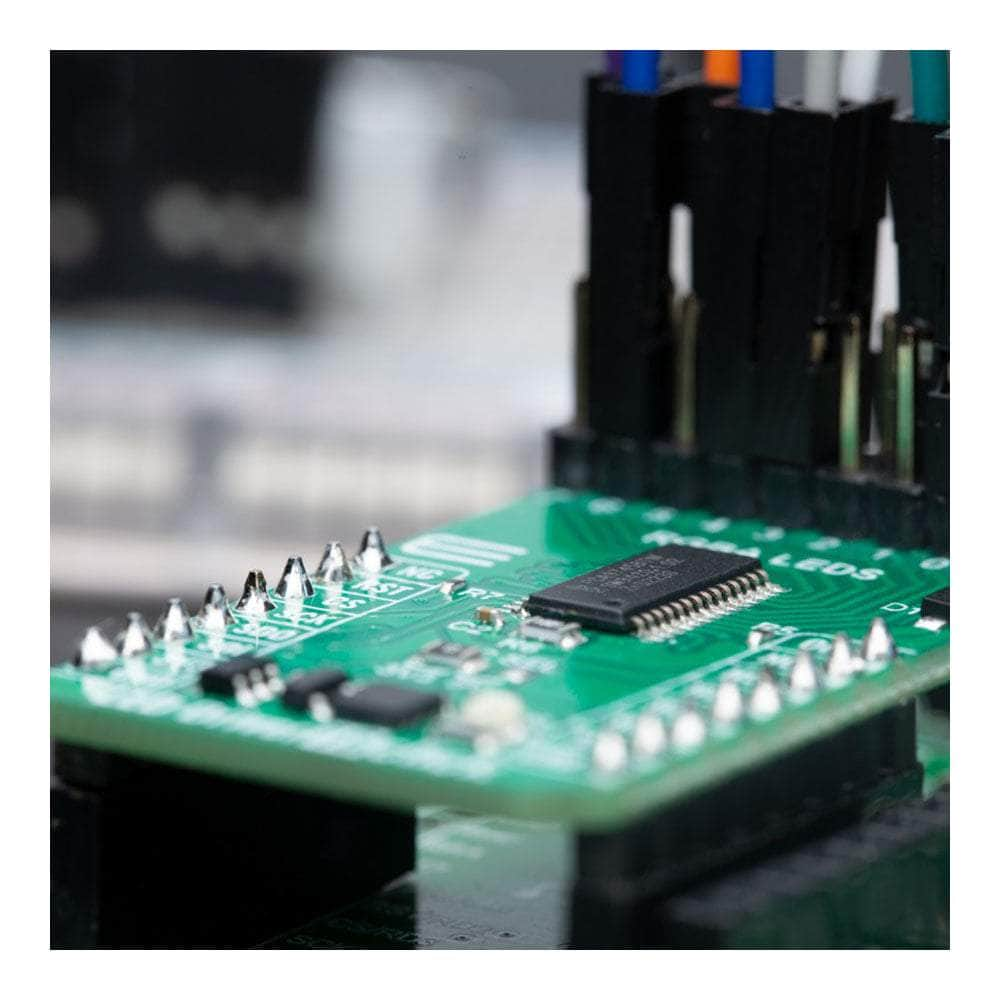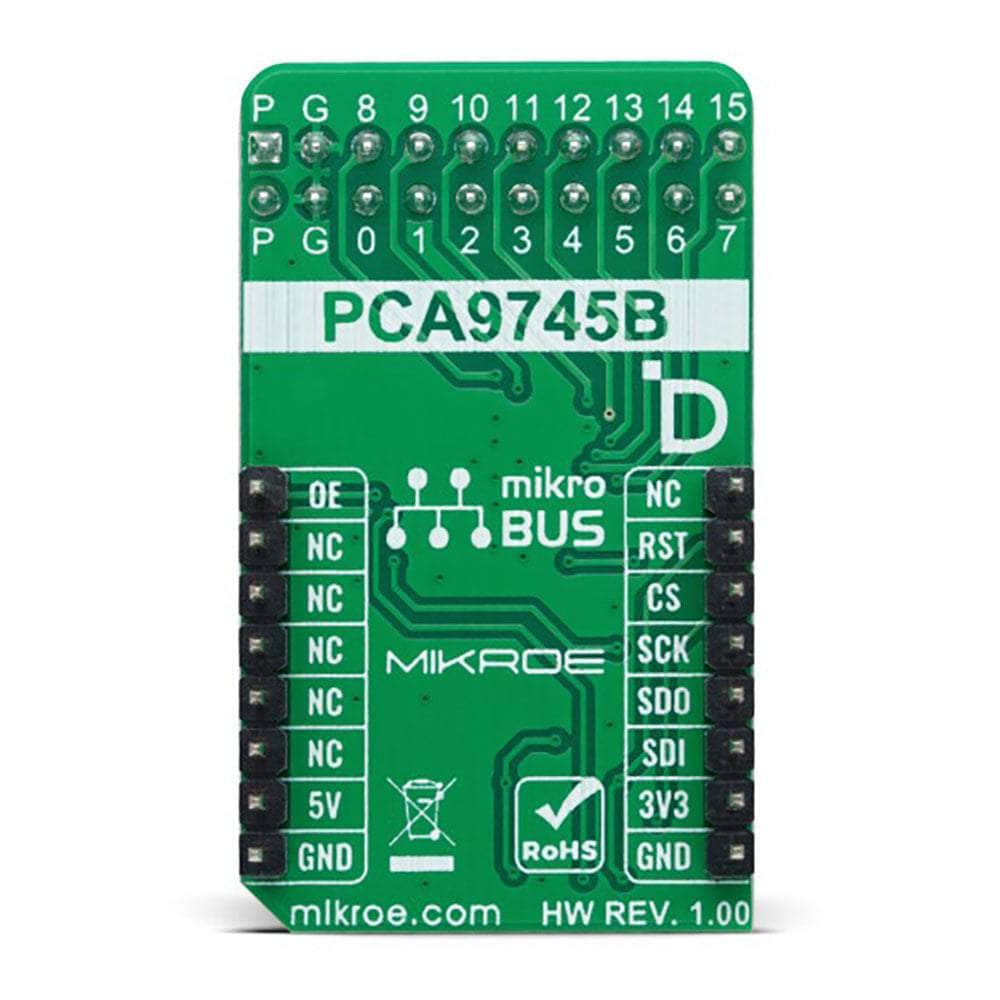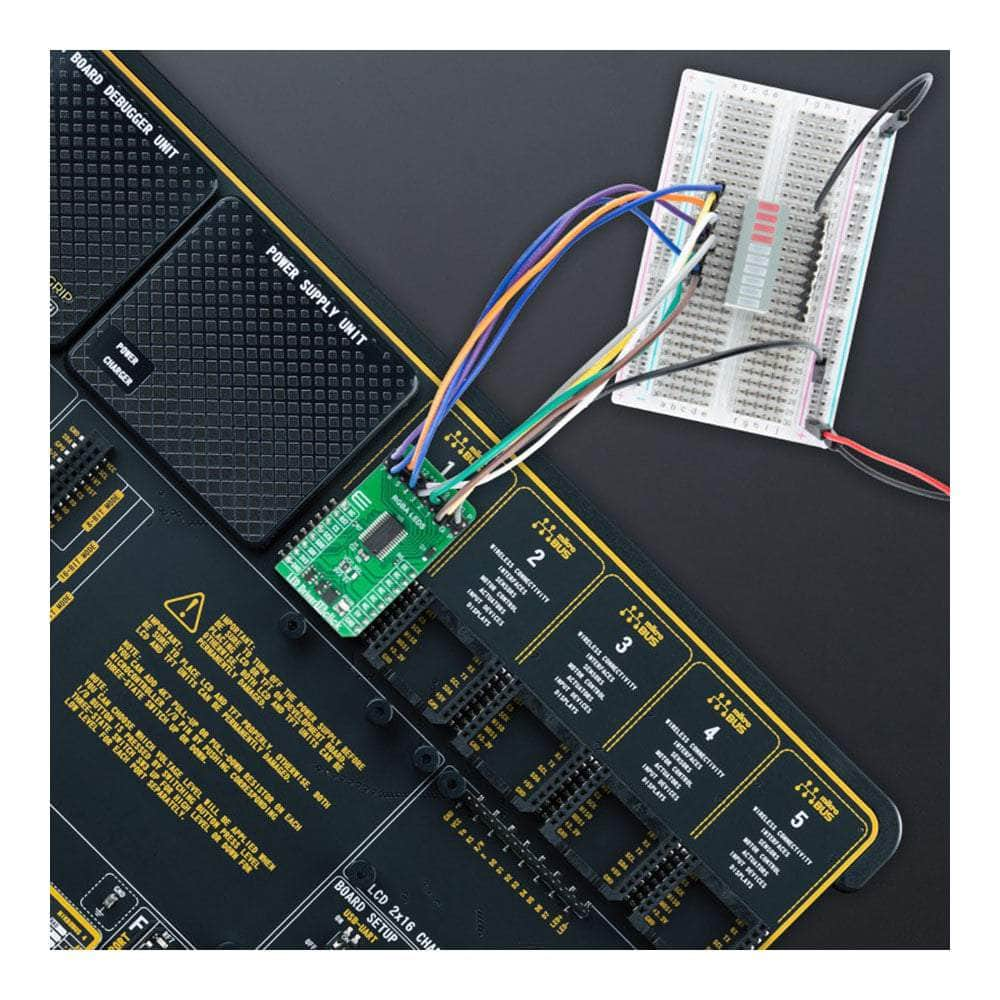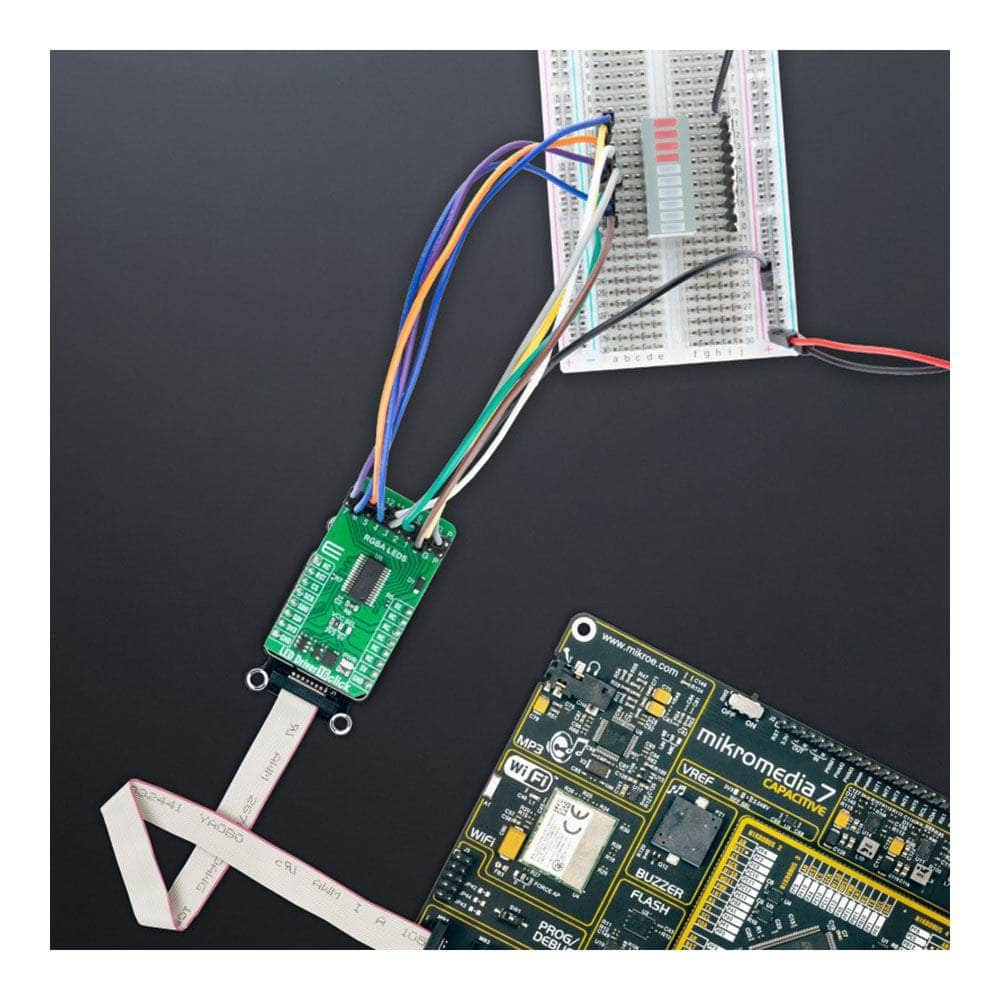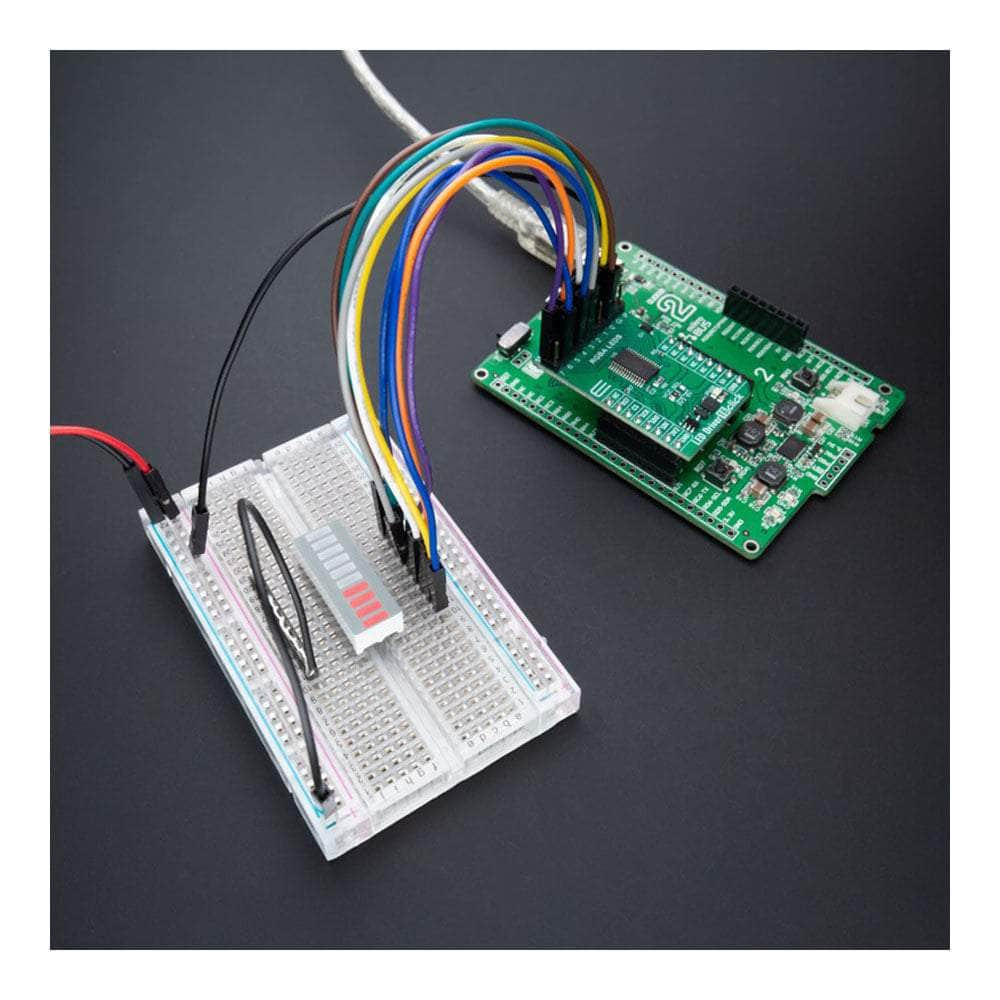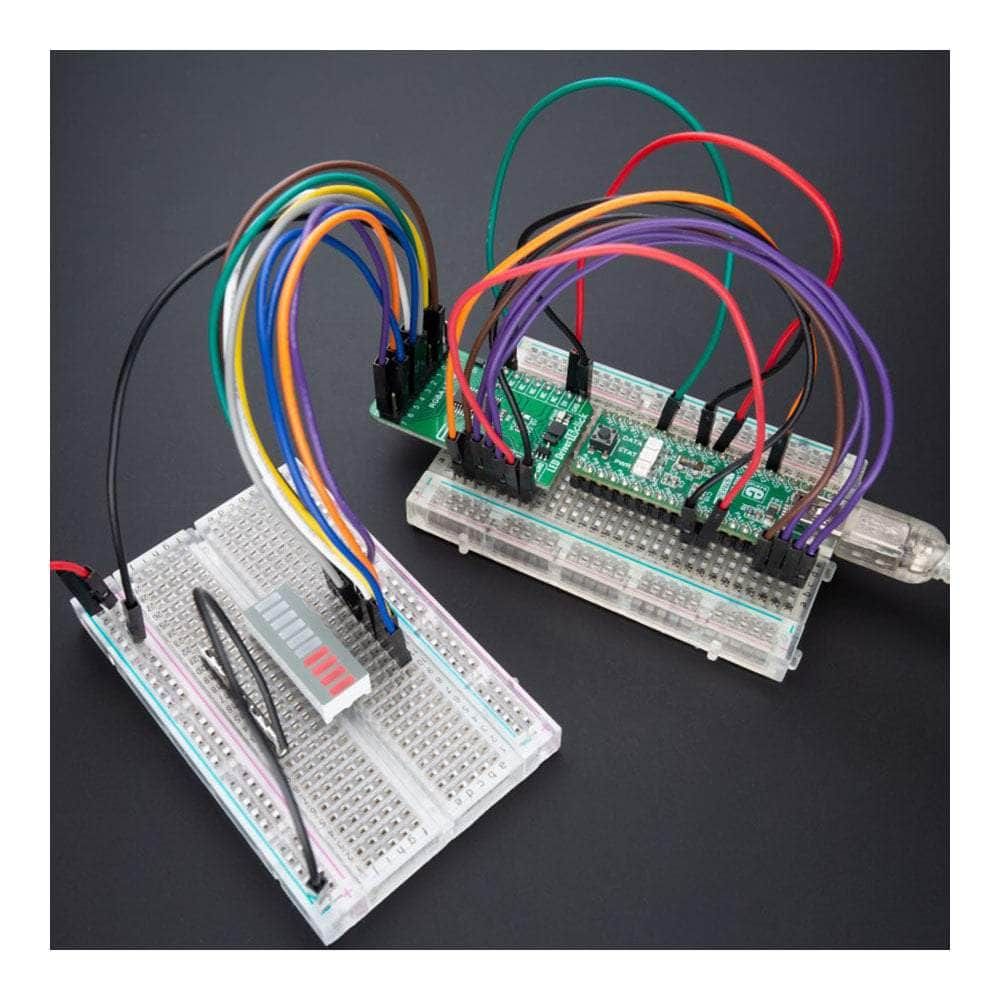 LED Driver 16 Click Board
Frequently Asked Questions
Have a Question?
Be the first to ask a question about this.
Ask a Question