When pre-ordered, this item normally ships within 10 working days
Key Features
High speed UART host interface, programmable I/O pins, 256-byte TX/RX FIFO, programmable baud rate, Power-down mode, UART ASCII messages protocol, Reset, and more
Based on the SC18IM704 - bridge between UART port and a serial I2C bus from NXP Semiconductors
Can be used for industrial applications such as communication bridges, process and automation control, I2C bus support, and more
mikroBUS: UART Interface
Looking to connect your UART controllers and I2C targets for protocol conversion? The UART to I2C Click Board™ has you covered! This compact add-on board features the SC18IM704, a bridge from NXP Semiconductors that enables high-speed communication between a UART host interface and a serial I2C bus. With a baud rate of up to 460.8 kbit/s and a 256-byte FIFO for data transfer and receive, the SC18IM704 makes it easy to control all the specific I2C-bus sequences, protocol, arbitration, and timing with ASCII messages protocol.
Not only is the UART to I2C Click Board™ suitable for use in a variety of industrial applications like communication bridges and process and automation control, it's also supported by a mikroSDK-compliant library that simplifies software development. Plus, this Click board™ comes fully tested and ready to use with any system equipped with the mikroBUS™ socket. Don't miss out on this convenient and reliable solution for your UART and I2C needs.
View full details
SKU: MIKROE-5508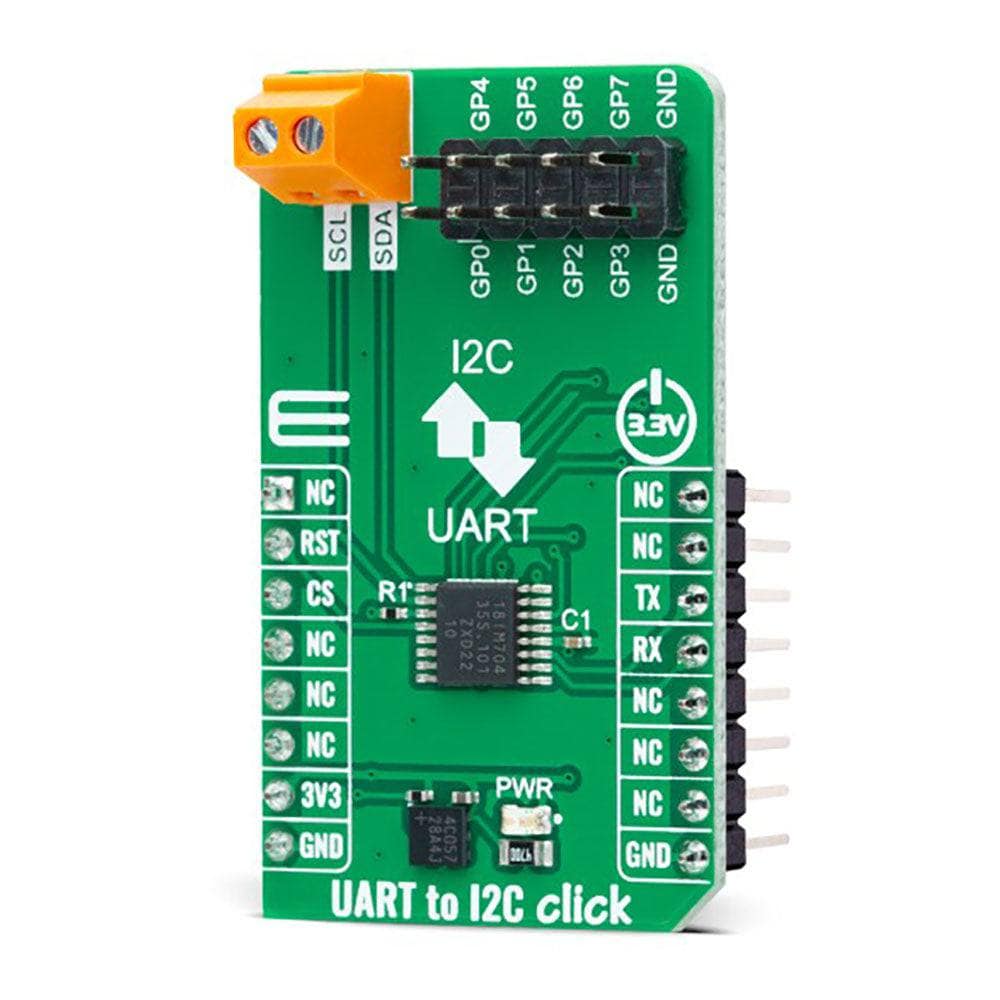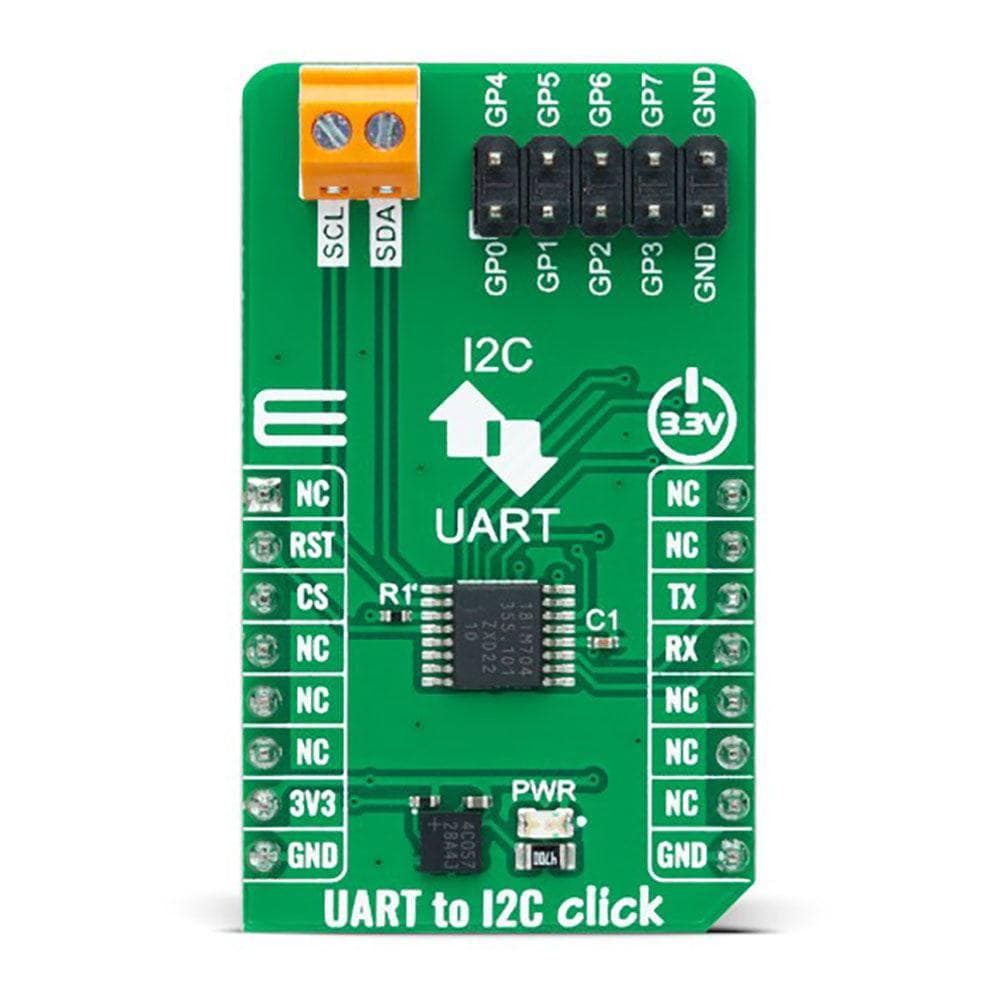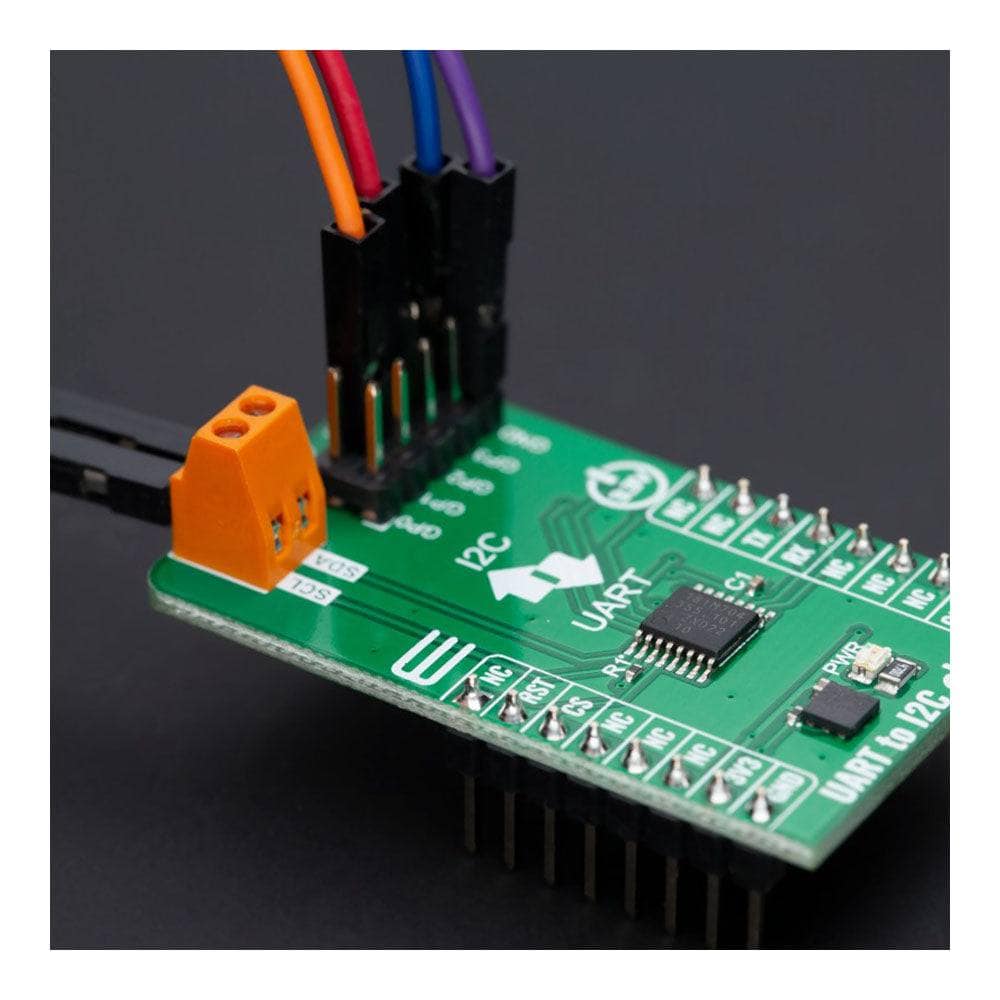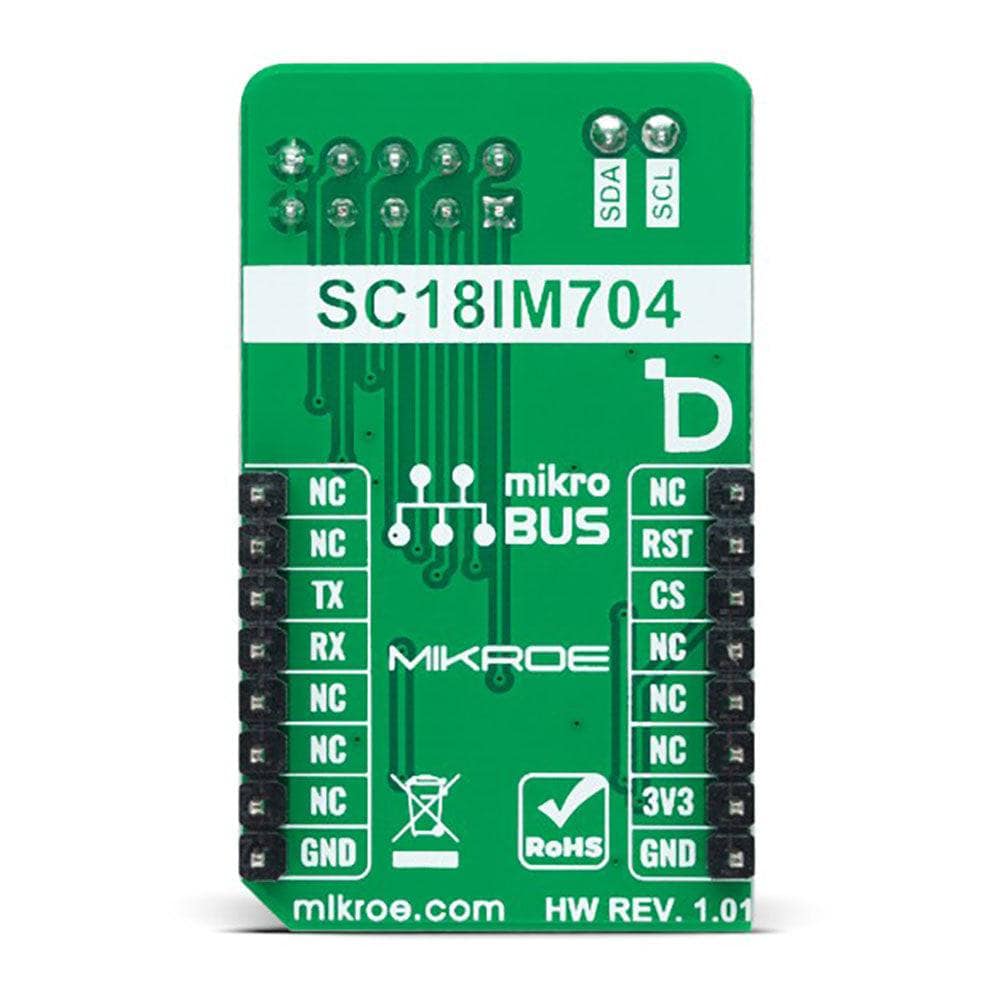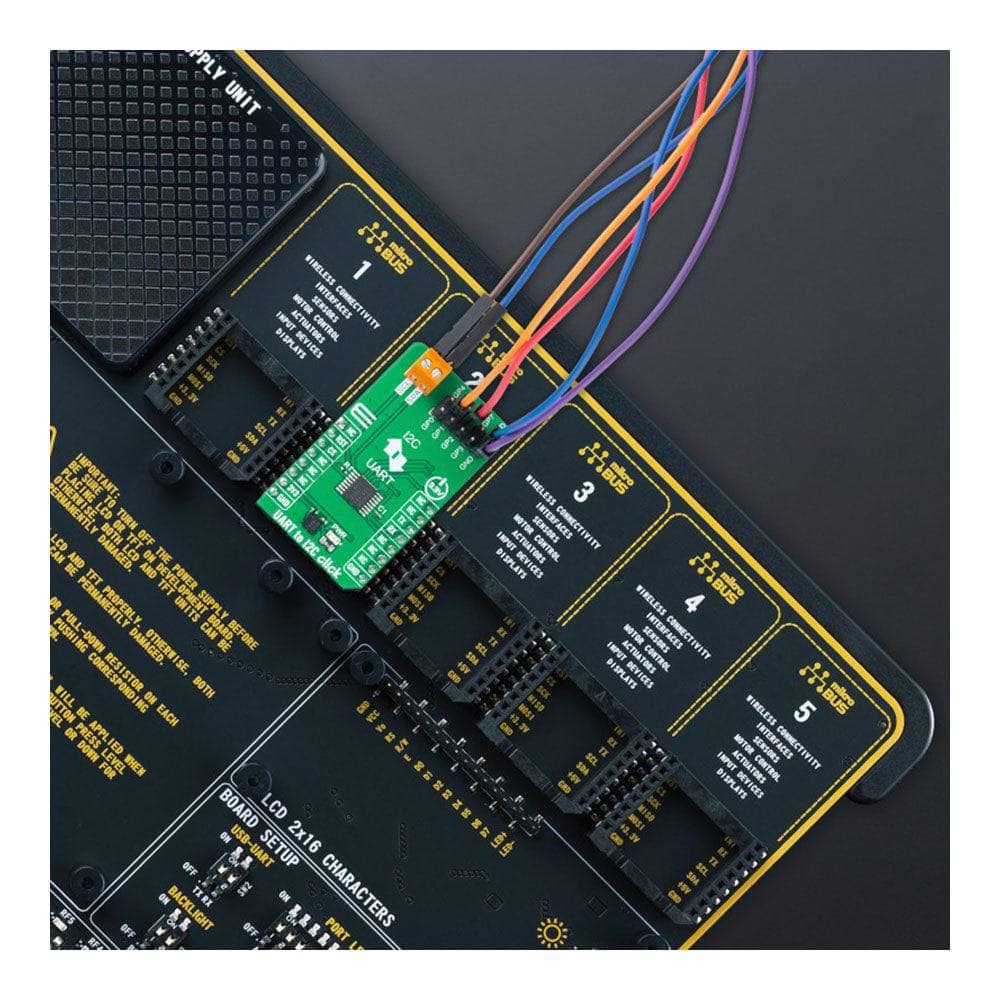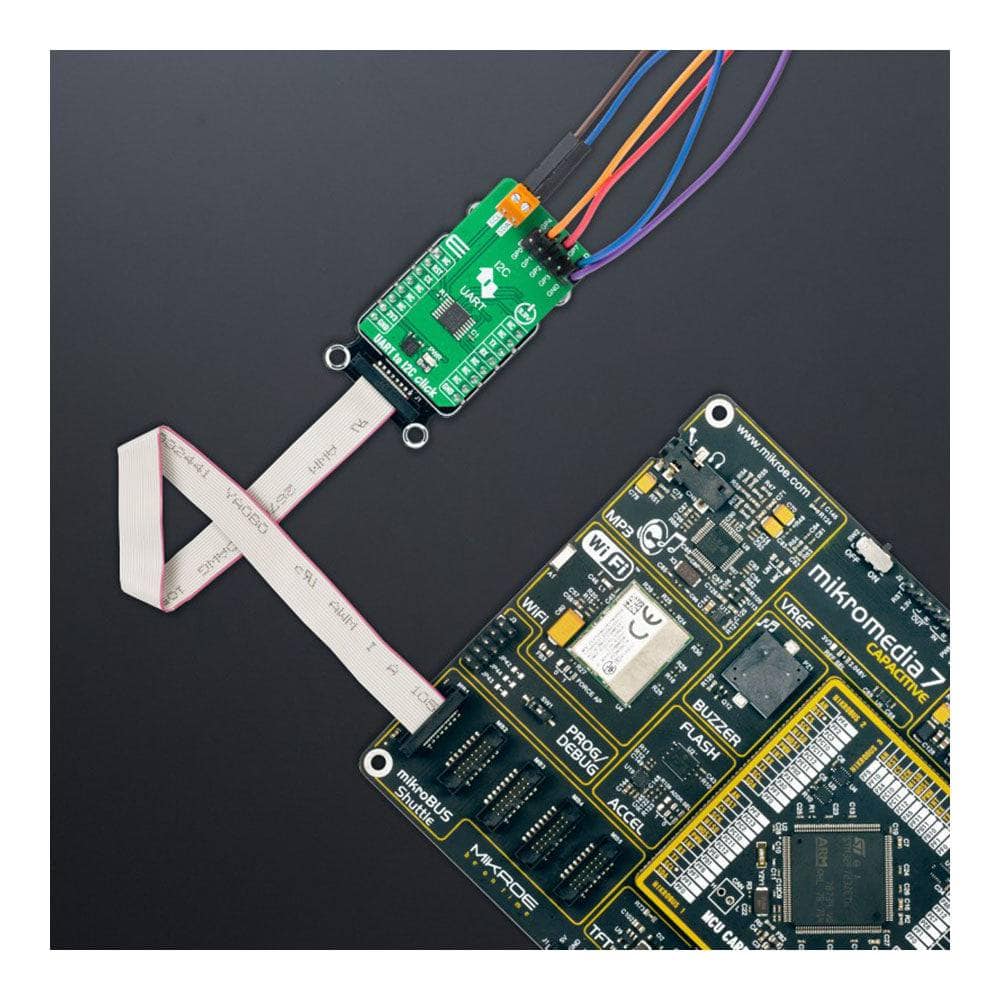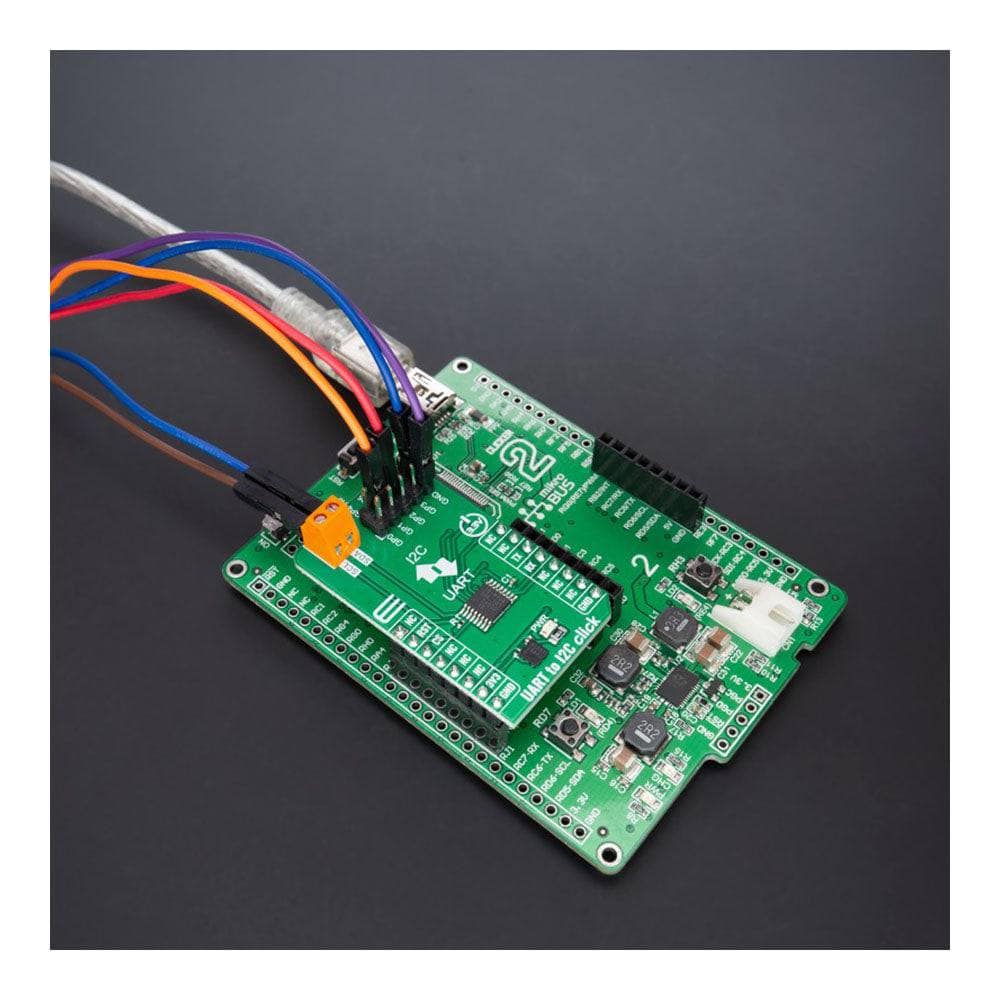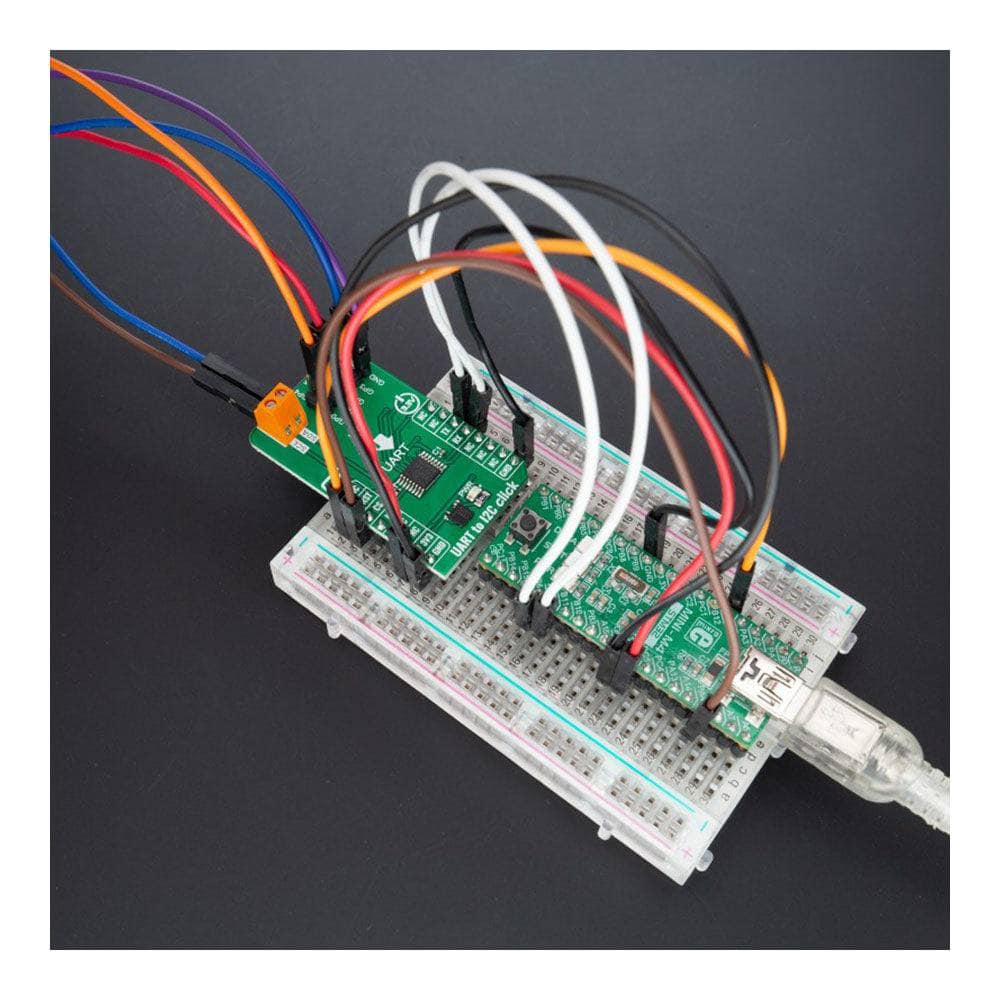 UART to I2C Click Board
Frequently Asked Questions
Have a Question?
Be the first to ask a question about this.
Ask a Question