When pre-ordered, this item normally ships within 10 working days
Key Features
Low power consumption, BiCD-based structure, high breakdown voltage/large current, power saving function, various protection features, selectable decay mode, error detection function, and more
Based on the TB67H481FNG - dual-channel, H-bridge, brushed DC motor driver from Toshiba Semiconductor
Can be used for driving two brushed or one stepping motors in various applications such as consumer electronics and industrial equipment
mikroBUS: I2C and GPIO Interfaces
The DC Motor 13 Click Board™: Powerful Motor Control in a Compact Design
Upgrade your motor control capabilities with the DC Motor 13 Click Board™. This compact add-on board is equipped with a high-performance brushed DC motor driver, providing you with unparalleled control and reliability.
Efficient and Versatile Motor Control
The DC Motor 13 Click Board™ features the TB67H481FNG, a cutting-edge dual-channel H-bridge brushed DC motor driver from Toshiba Semiconductor. With its advanced PWM IN interface, this motor driver allows precise control over the DC motor outputs, ensuring optimal performance in a wide range of applications.
Wide Operating Range and Robust Design
Designed with the latest BiCD process technology, the DC Motor 13 Click Board™ supports an impressive operating voltage range of 8.2V to 44V. Its maximum output current capacity of 2A guarantees sufficient power for demanding motor control tasks. Additionally, its output power transistors utilize DMOSFET technology for enhanced reliability and durability.
Enhanced Features for Seamless Motor Control
The DC Motor 13 Click Board™ offers a range of convenient features to optimize your motor control experience. Select from various decay modes, leverage PWM constant-current drive, adjust torque settings, and benefit from comprehensive protection features. Additionally, the built-in anomaly detection indicator ensures hassle-free operation and quick troubleshooting.
Easy Integration and Software Development
Supported by a mikroSDK compliant library, the DC Motor 13 Click Board™ simplifies software development, allowing you to focus on creating the perfect motor control application. This Click board™ comes fully tested and ready to be seamlessly integrated into any system equipped with the mikroBUS™ socket.
Unlock the Potential of Your Motors
Whether you're working on consumer electronics or industrial equipment, the DC Motor 13 Click Board™ provides the ideal solution for driving two brushed motors or one stepping motor. Upgrade your motor control capabilities today and unlock the full potential of your projects with this powerful and versatile Click board™.
View full details
SKU: MIKROE-5101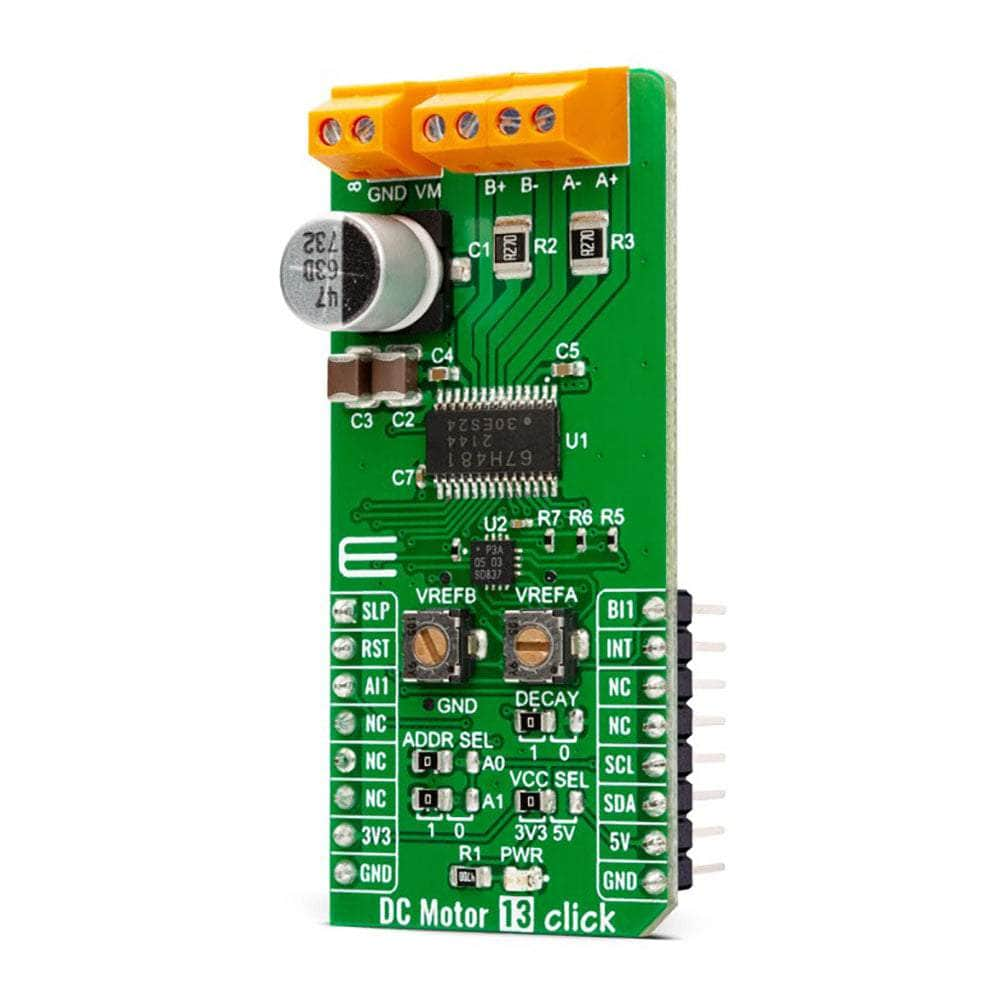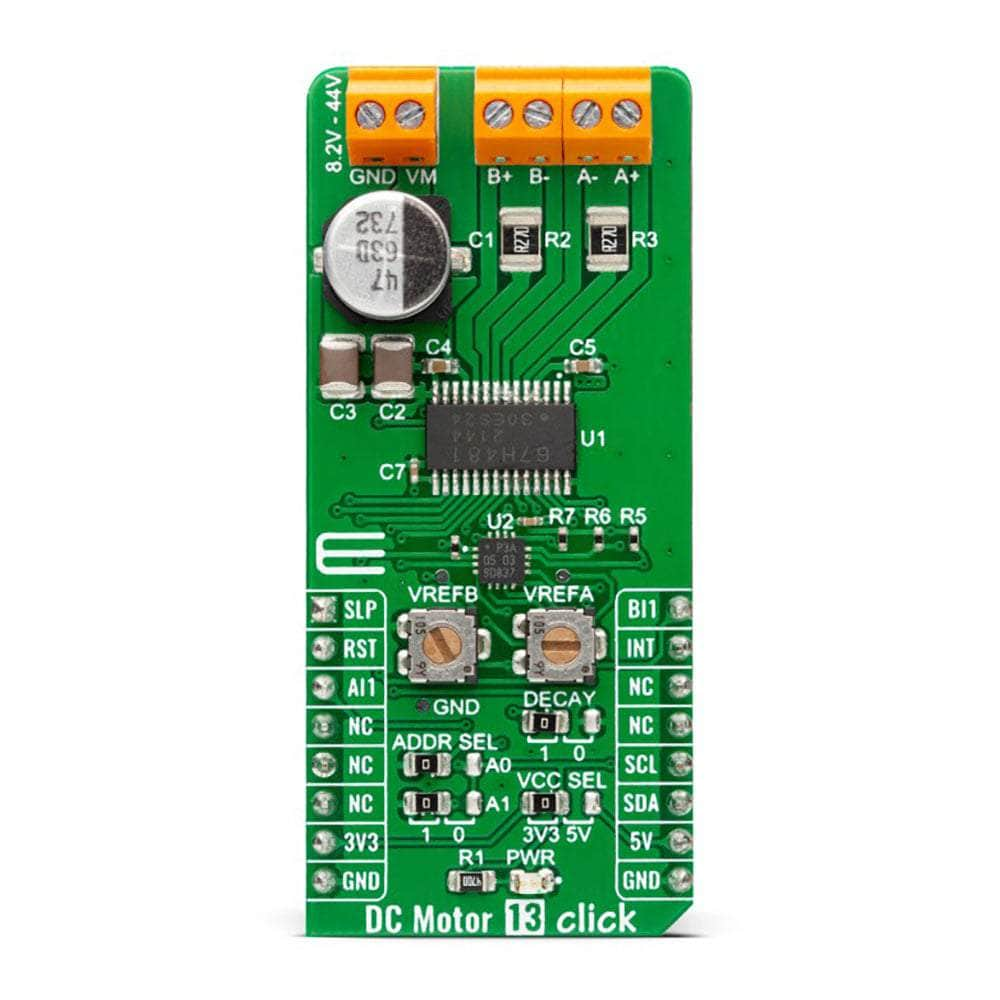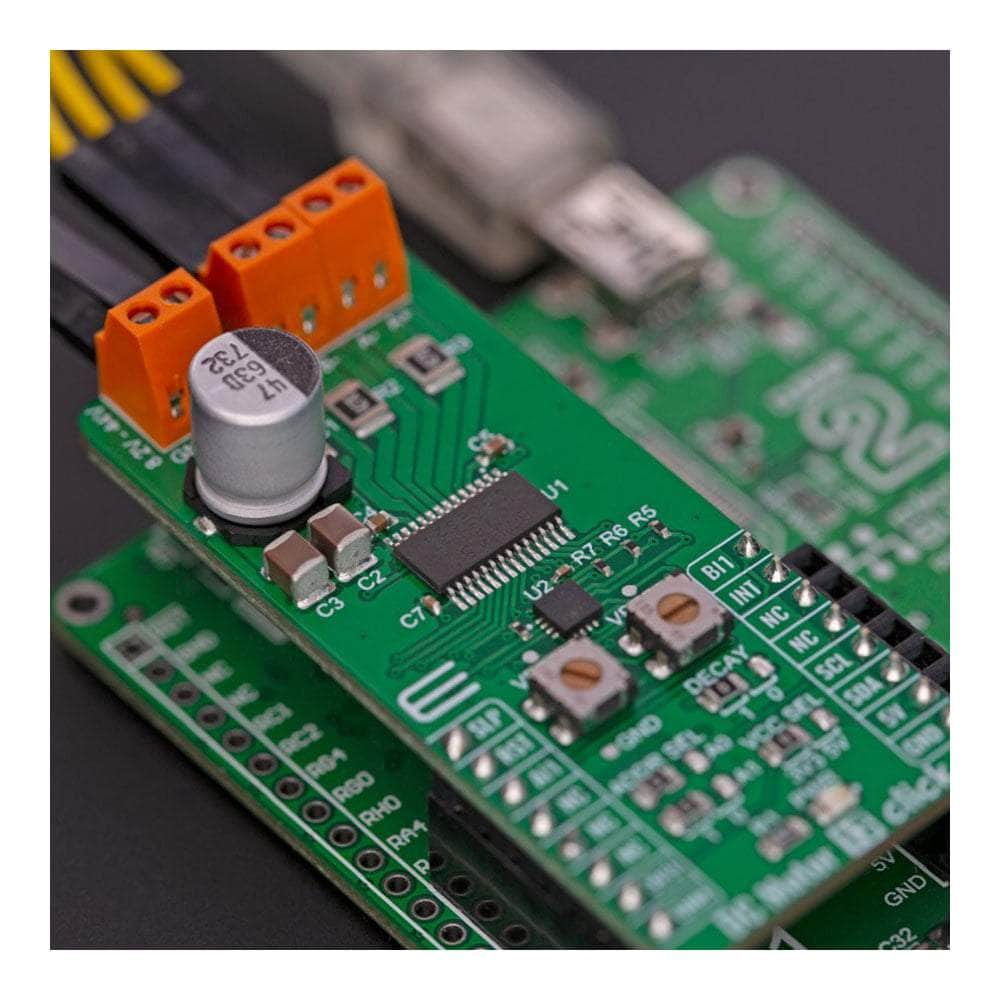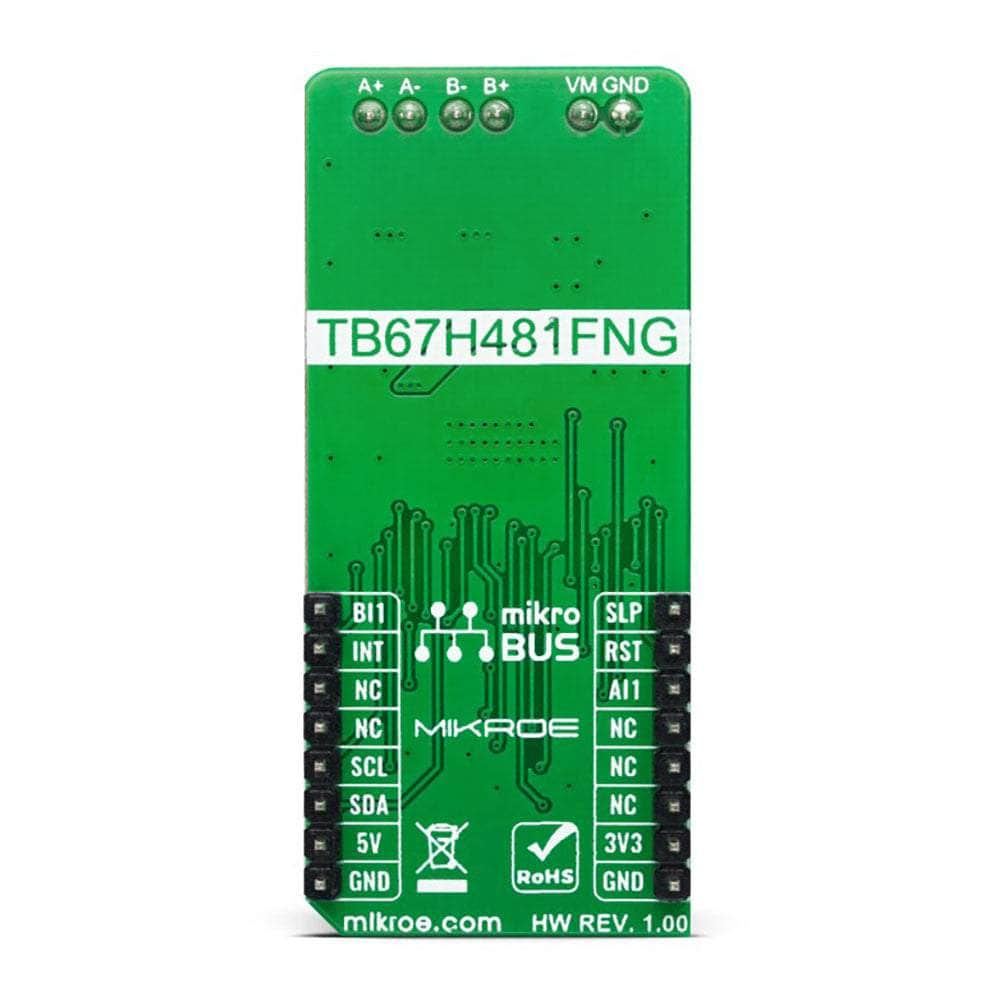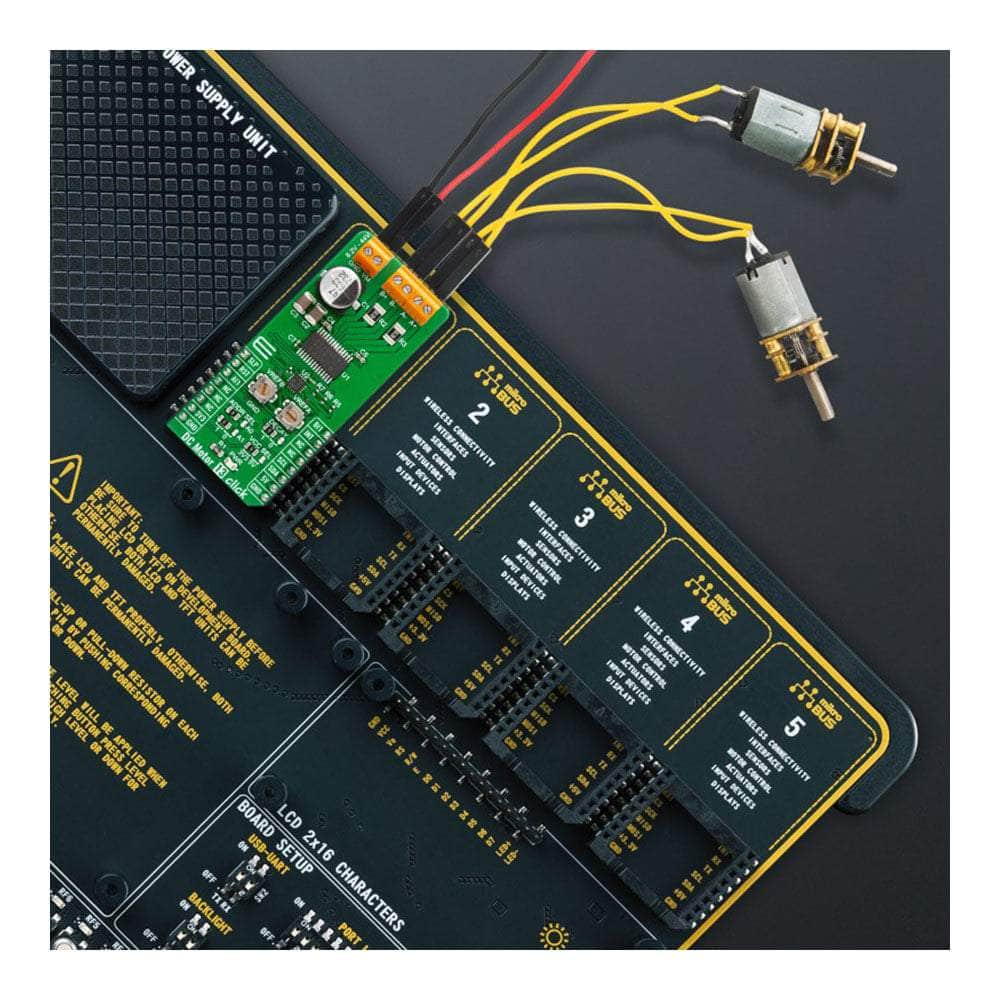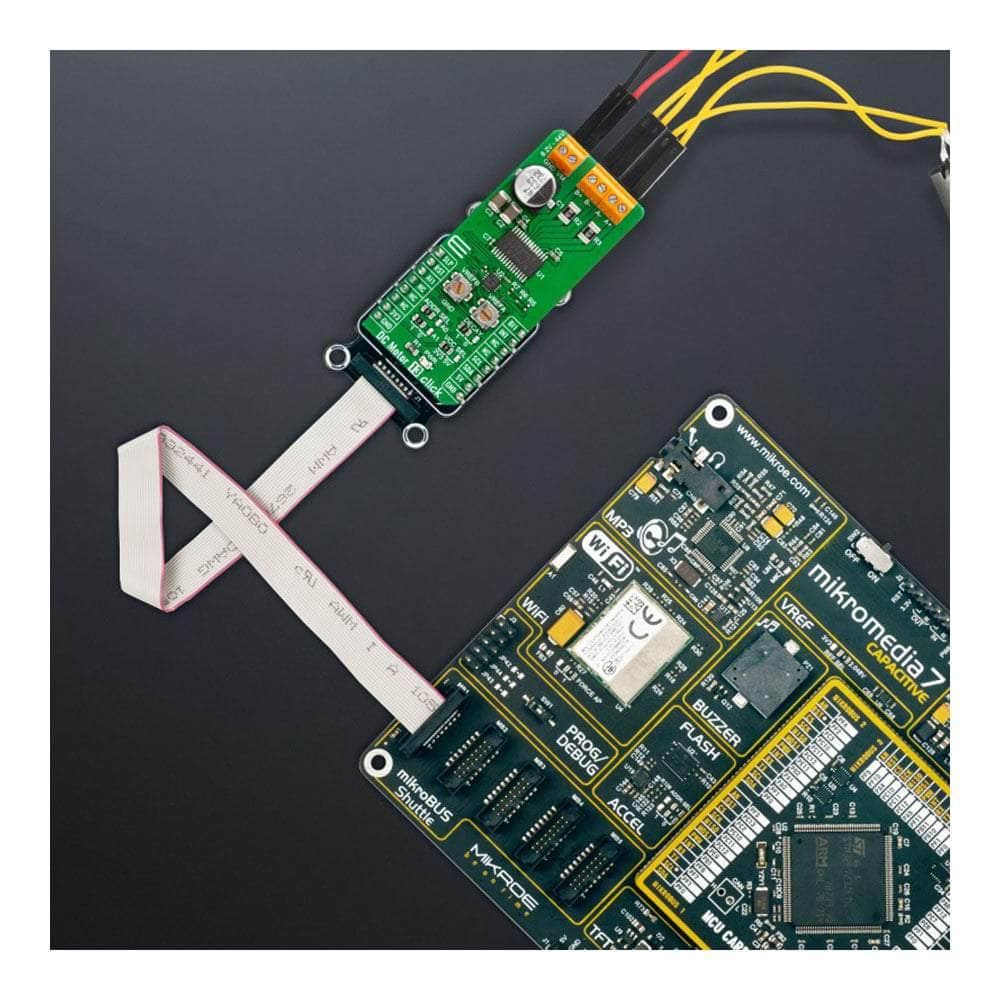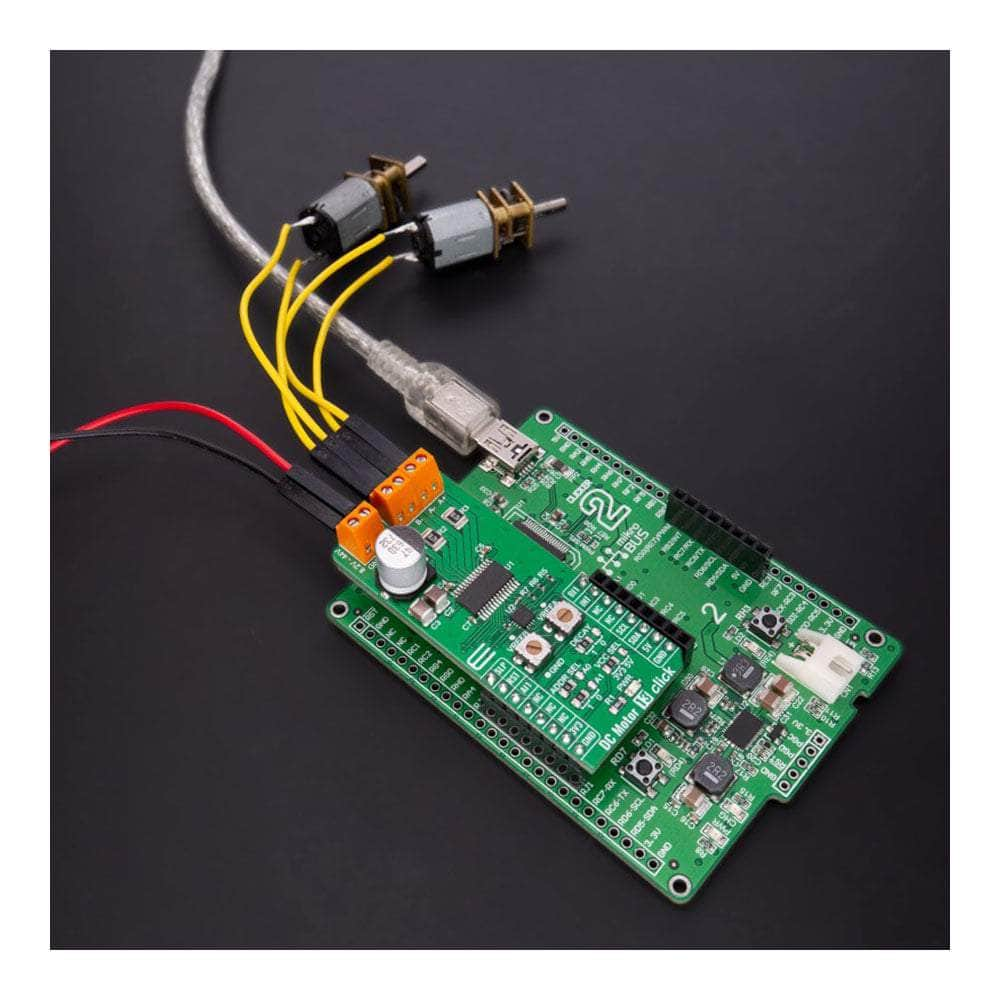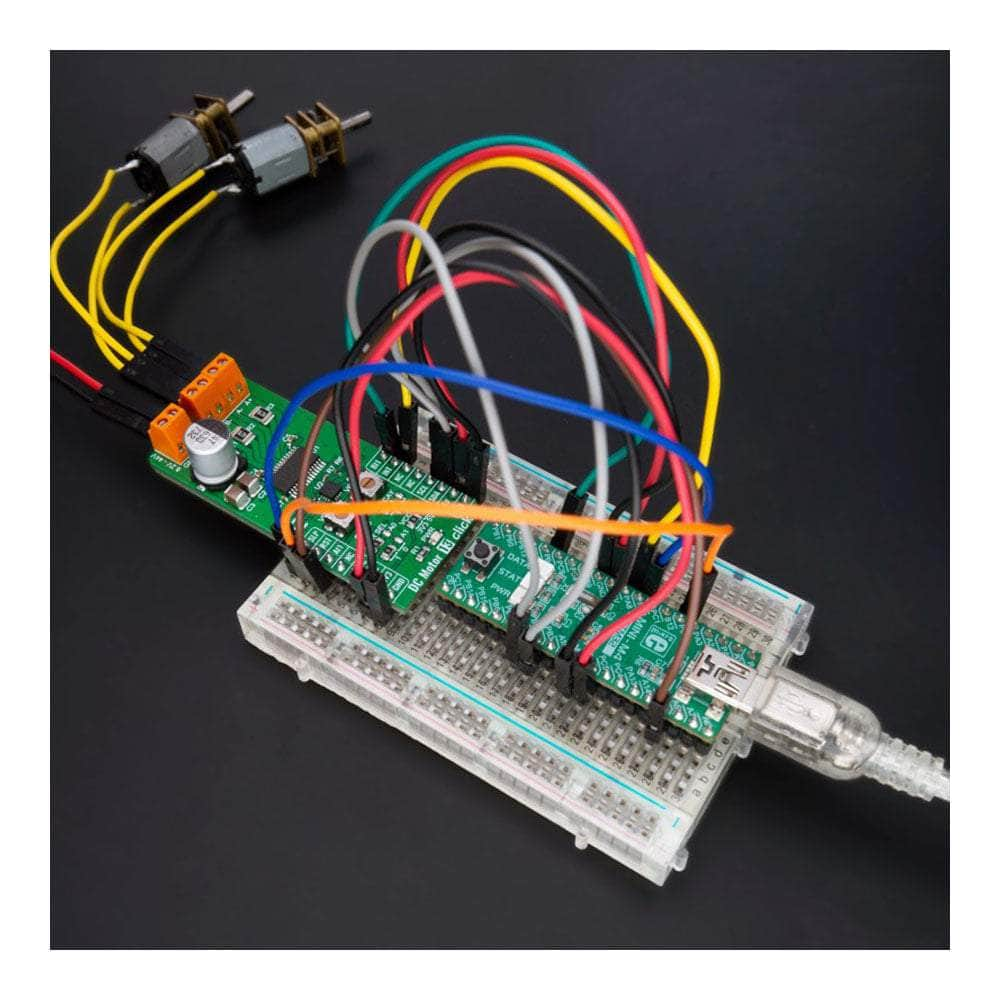 DC Motor 13 Click Board
Frequently Asked Questions
Have a Question?
Be the first to ask a question about this.
Ask a Question