Check Availability before Pre-Ordering
The Macraigor Systems Mictor adapter allows a 20-pin ARM interface to connect to a 38-pin Mictor target connector.
View full details
SKU: AD-MICTOR-38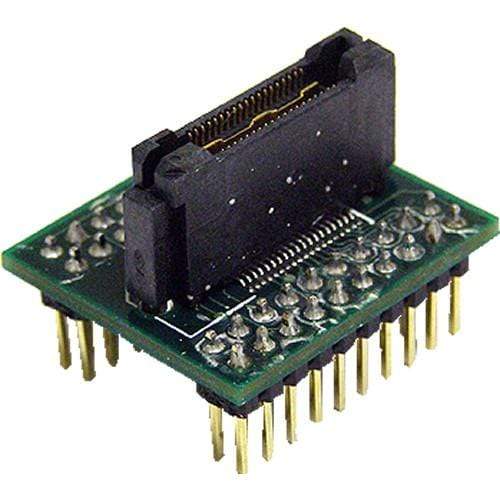 For converting from the Motorola/FreeScale 14-pin OnCE header to the 38-pin Mictor connector we offer an intermediate adapter that plugs into the Mictor connector on the target board and has the standard OnCE 14-pin male header.
Macraigor Mictor JTAG Adapter
Frequently Asked Questions
Have a Question?
Be the first to ask a question about this.
Ask a Question