Regular price
$345.00 USD
excluding tax
Regular price
Sale price
$345.00 USD
excluding tax
Unit price
per
Sale
Sold out
Pre-Ordered items please enquire
The Jump-Start is a small hand-held RDM and DMX512 programmer. It is the choice of professionals in the lighting industry.
Great for testing a complete lighting rig. Each light can be individually tested in different modes and the values used stored for later use.
View full details
SKU: Jump-Start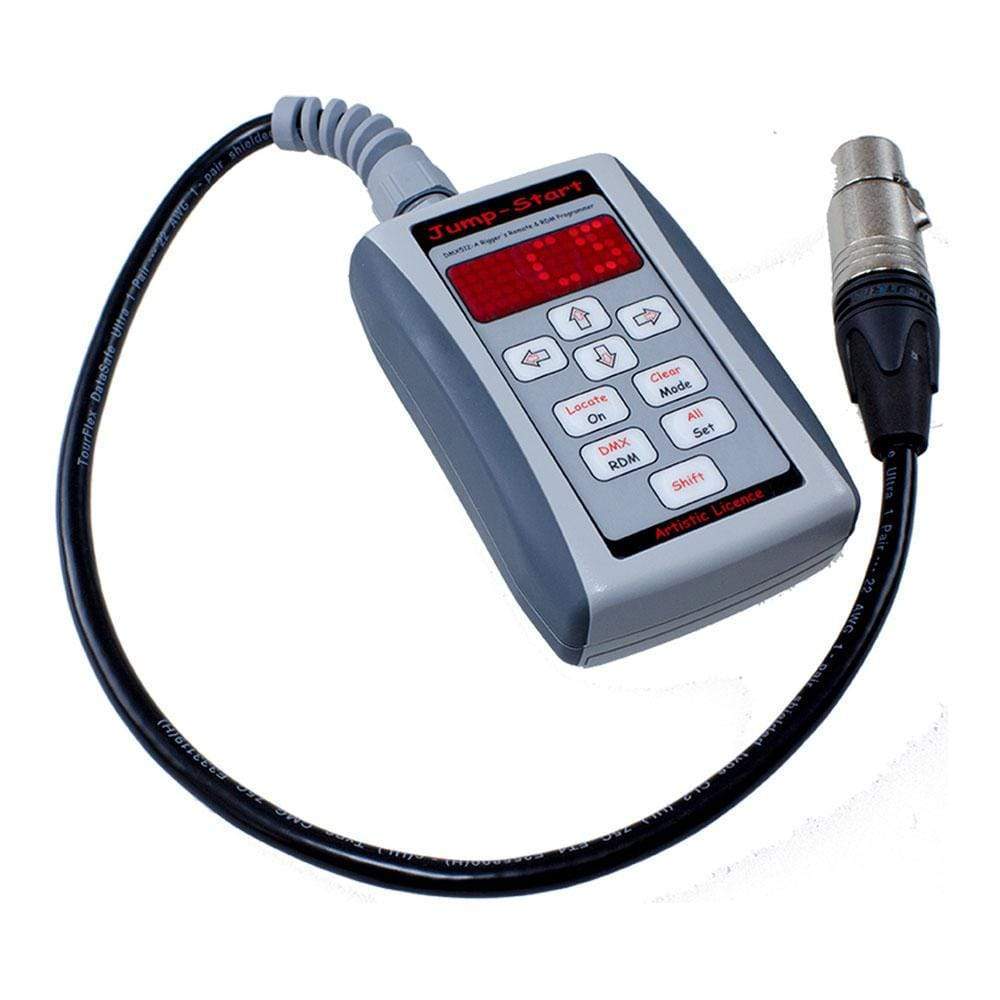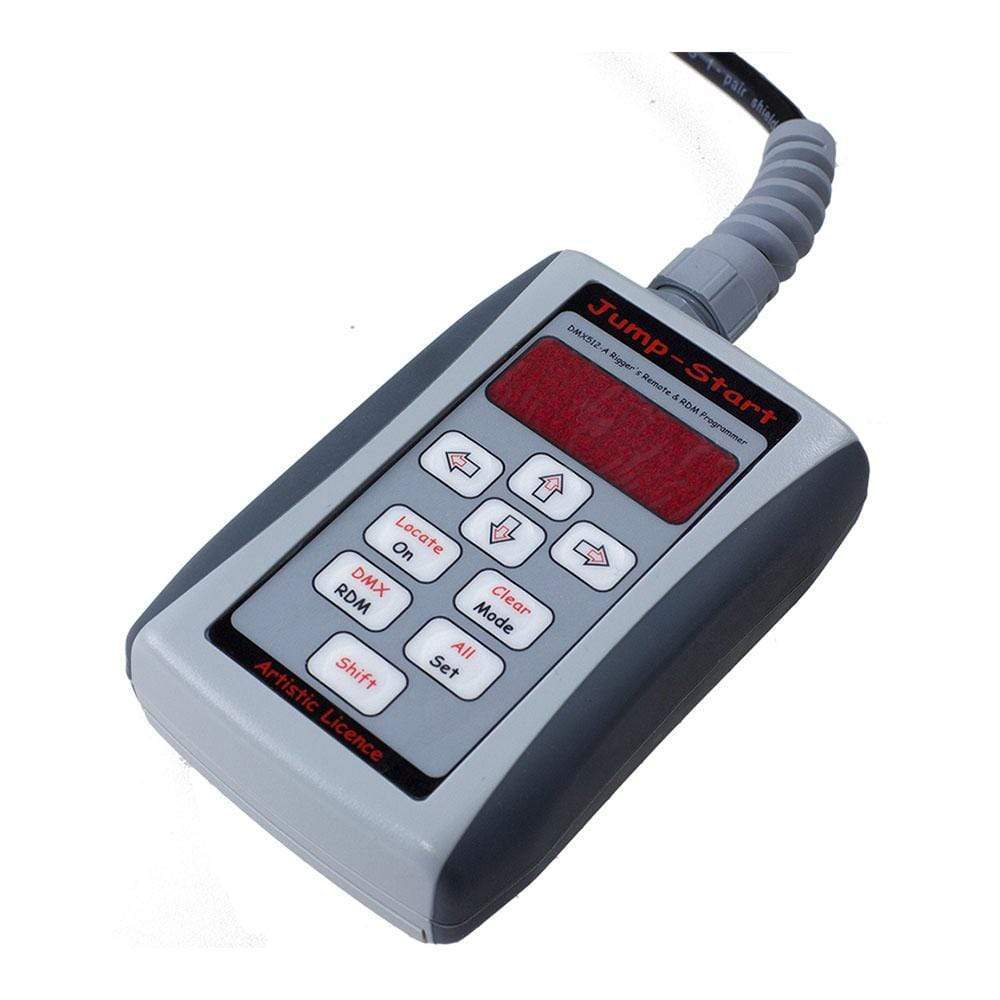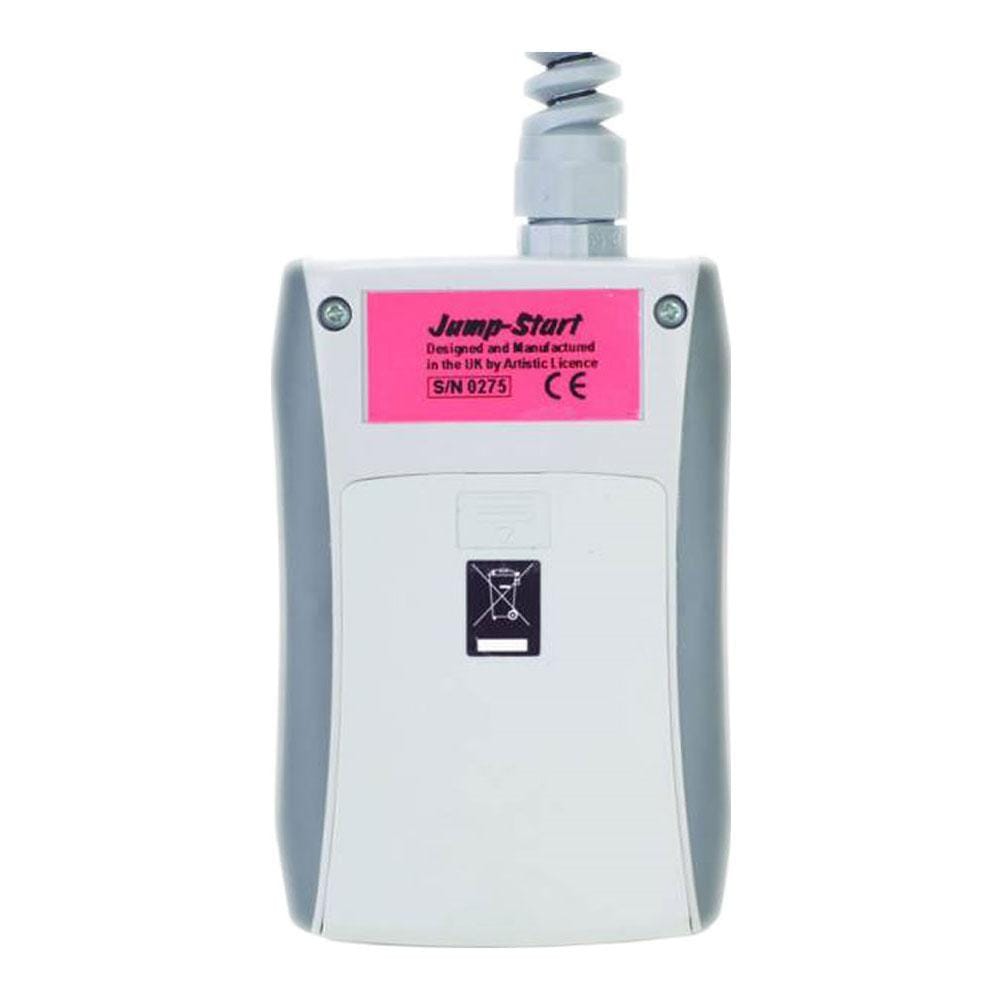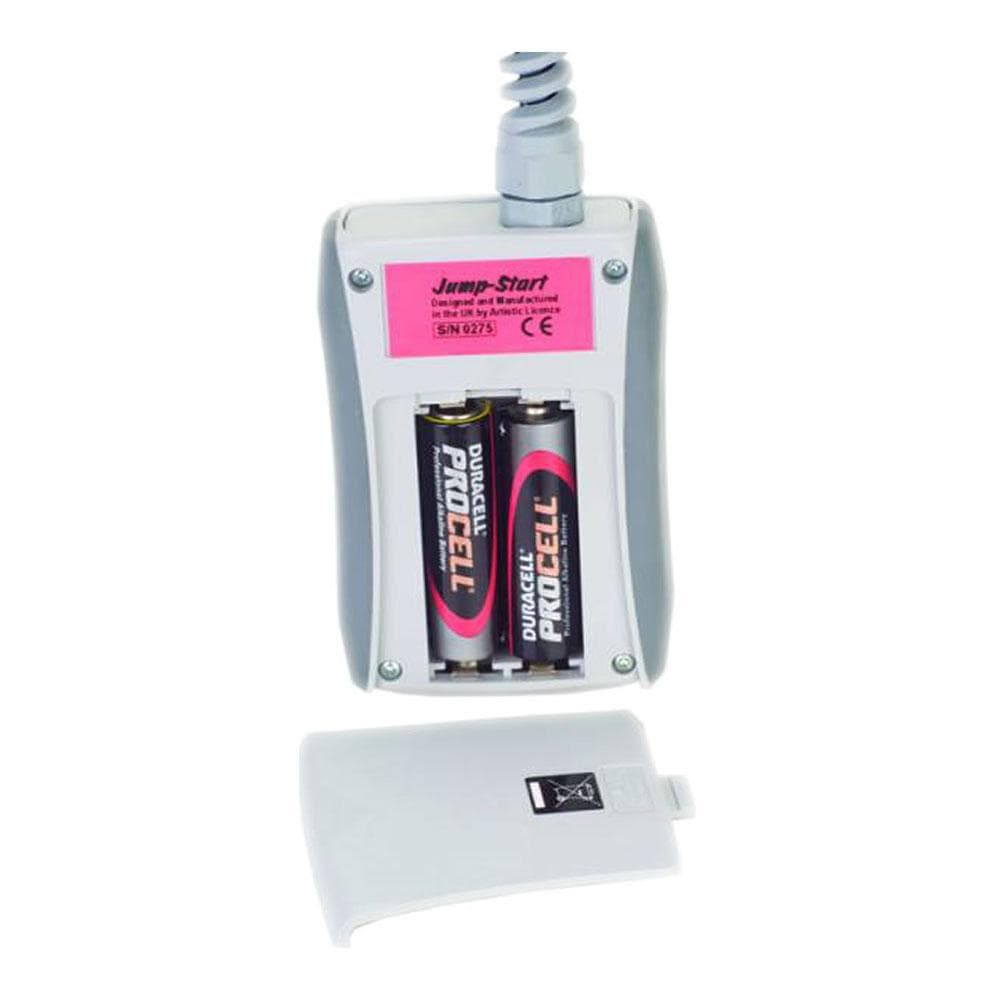 Output Protocols
DMX512-A
RDM V1.0 (E1.20 - 2006 ESTA Standard)
DMX512 Functions
Rig Check - Static / Dynamic
Memory Check - Static any combination of channels
Dynamic Check - Consecutive group of channels ramping
RDM Functions (Get / Set)
Start address & personality
Lamp strike + power-on
Self test + dimmer curve
Pan & tilt invert & swap
Display brightness and invert
Help language
RDM Functions (Get)
Lamp hours + strikes
Product hours + footprint
Software version
Device reset
5-pin Professional XLR Connection
Jump-Start simply attaches to the DMX fixture via a 5-pin XLR connector. It displays various useful information, including start address, footprint, personality, sensors, temperature, voltage and lamp hours. The settings can be edited via the touch-key panel.
Test Your Whole Lighting Rig
Jump-Start can be plugged into the entire lighting rig to auto-patch all the lights.It can ask a light to strike, dowse or self-test. Jump-Start also operates as a straightforward DMX tester. Individual channels can be set to a level or ramped continuously. Channel settings can be stored to a memory.
Battery Powered
Two AA alkaline batteries are used to power Jump-Start. The continuous usage time is around 12 hours and standby time is about 6 months.
Artistic Licence Jump-Start DMX Tester and RDM Programmer
Frequently Asked Questions
Have a Question?
Be the first to ask a question about this.
Ask a Question